---
Fall Creek - Ithaca, New York, USA
All photos by Patrick S. O'Donnell. Please do not reuse without permission. Stewart Park is located where Fall Creek meets Cayuga Lake. The park has two footbridges, one crossing Fall Creek and one crossing a small arm of the creek. The bridges are similar in appearance, but Patrick notes the bridge crossing Fall Creek is 29 feet longer.
The first set of photos shows the shorter bridge crossing the arm of Fall Creek.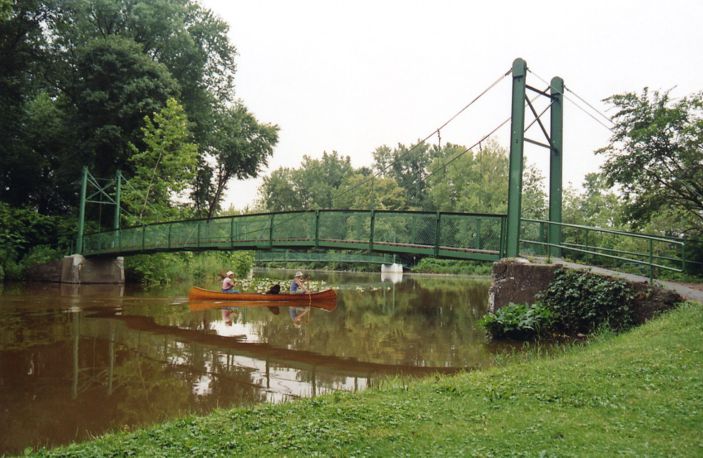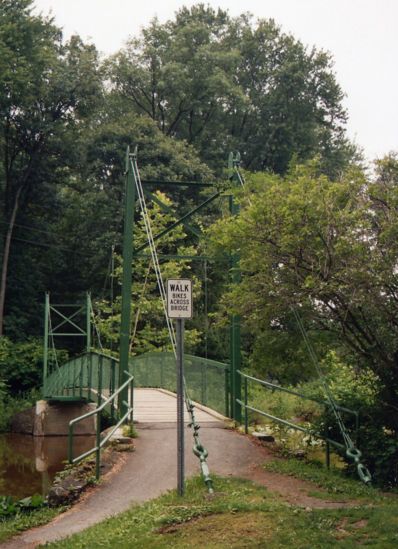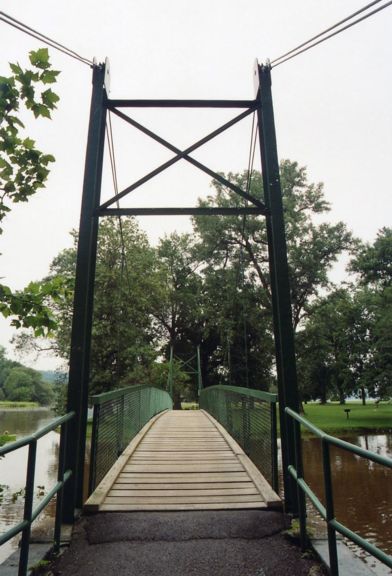 The remaining photos show the longer bridge crossing Fall Creek.