---
Chesapeake & Delaware Canal - Delaware and Maryland, USA
The Chesapeake & Delaware Canal literally separates the Delmarva Peninsula from the 'mainland' as it slices from the Chesapeake Bay across to the Delaware River. The canal is only about 20 miles long, but several bridges span it including two tied arches, one of the world's longest lift spans, a suspended pipeline, a cable-stayed bridge, and two continuous truss cantilevers. All are easily accessible as the land along the canal is preserved as part of a wildlife refuge park through which you can drive (if you don't mind getting your car a bit dusty or muddy). These snapshots are from a few visits to the canal, 1994-1996. All photos by David Denenberg, please do not reuse without permission.
A suspended pipeline across the canal.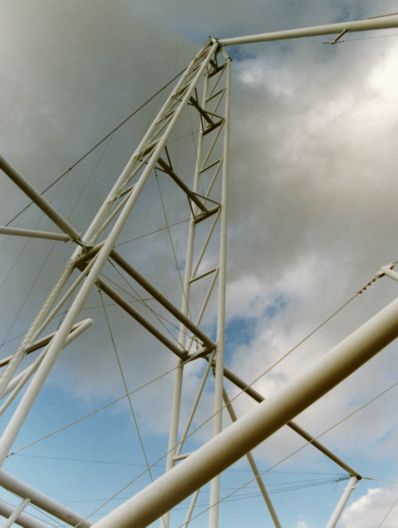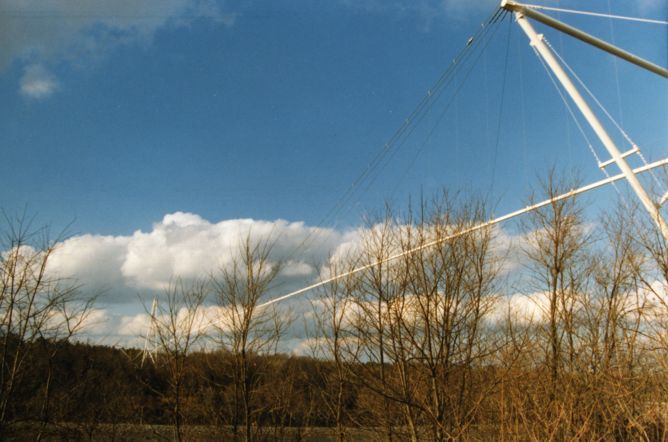 The next set of photos show the cable-stayed suspension bridge in various stages of construction. It is just to the west of the St. Georges tied arch bridge at the eastern end of the canal. The cable-stayed suspension bridge now carries Delaware Route 1 over the canal.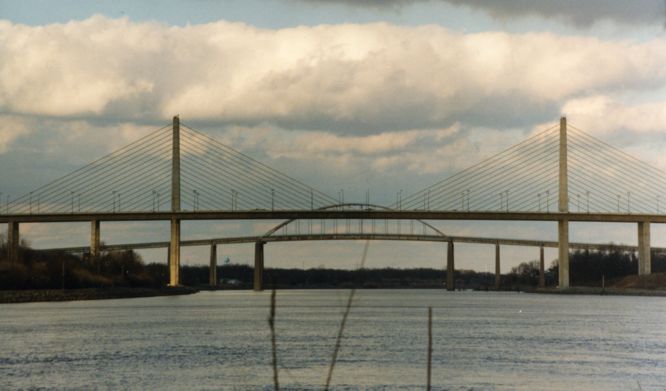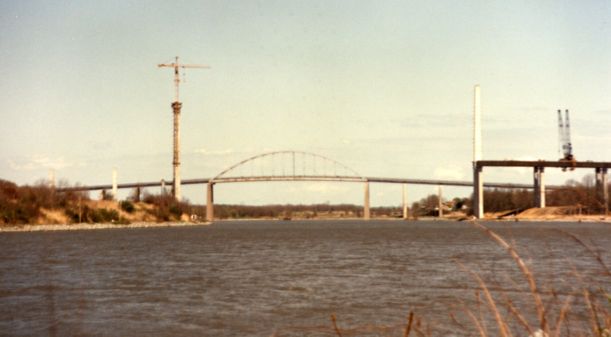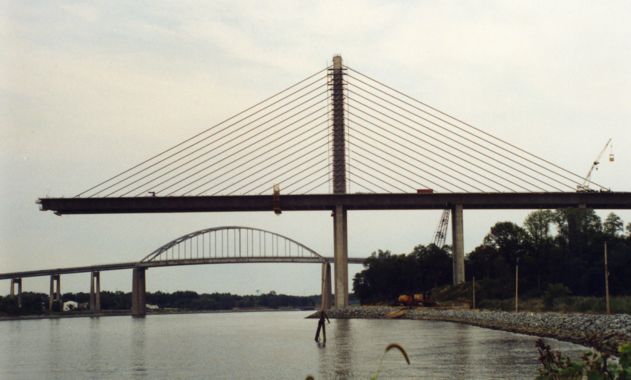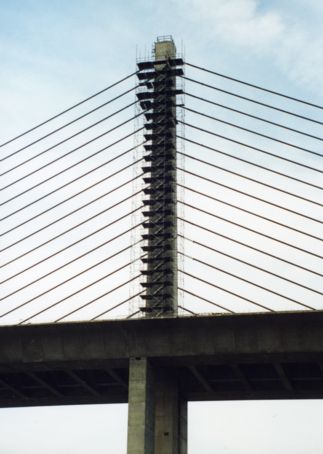 The Chesapeake City Bridge, another tied arch at the western end of the canal.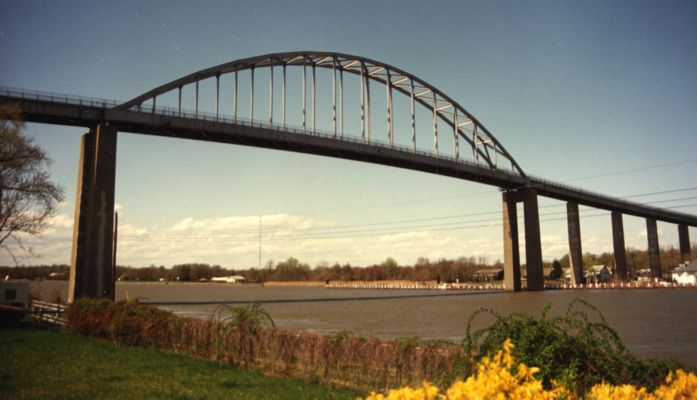 The rail liftbridge midway along the canal.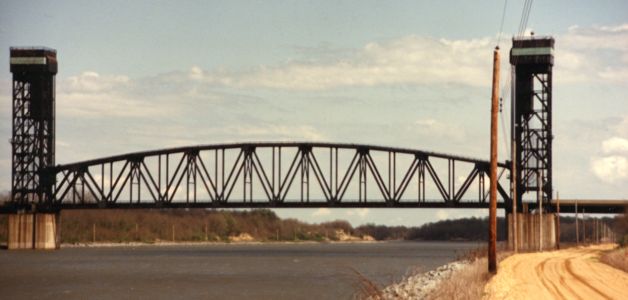 One of the two flattened through cantilevers spanning the canal.