---
Little Niangua River - Camden County, Missouri, USA
All photos by David Denenberg. Please do not reuse without permission. This small highway suspension bridge is self-anchored. A self-anchored suspension bridge does not have traditional anchorages. Instead, main cables are connected to the deck and the deck resists the forces on the main cables. This bridge carries 55 mph traffic and has no sidewalks. Be careful if you stroll out into the middle of the road like I did.
In the first photo, in the left foreground, you can see where the cables are connected to plates that are bolted to the bridge deck.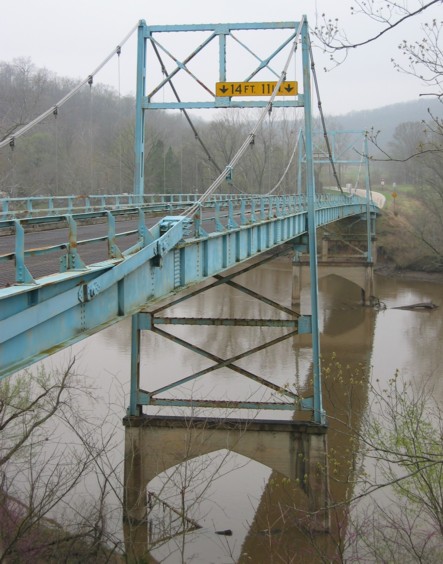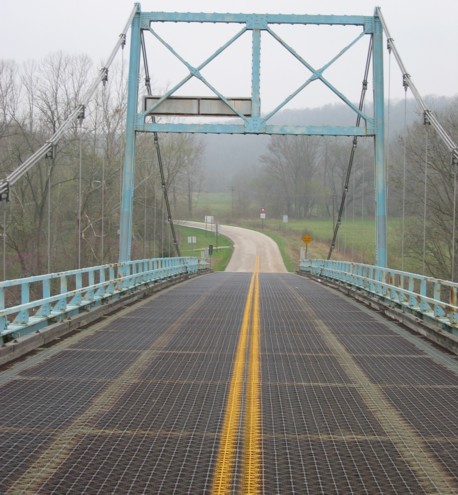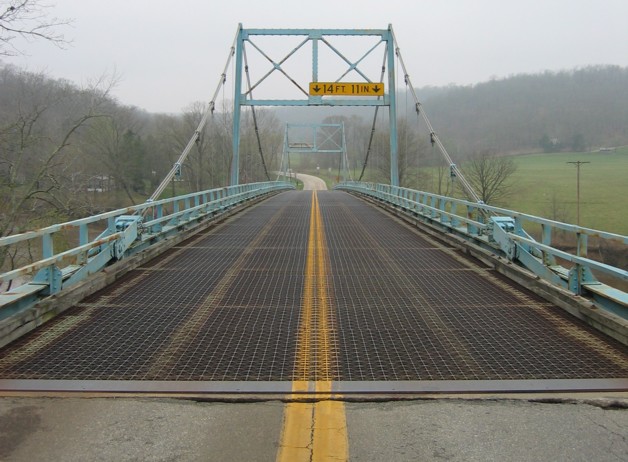 More of the self-anchoring members.