---
Tarn River - Millau, France
All photos by David Denenberg. Please do not reuse without permission. Few of my photos give you a good feel for how incredibly tall this bridge is.
This was taken from a bridge crossing the Tarn between Millau and Creissels. This is approximately 2.5 miles from the viaduct.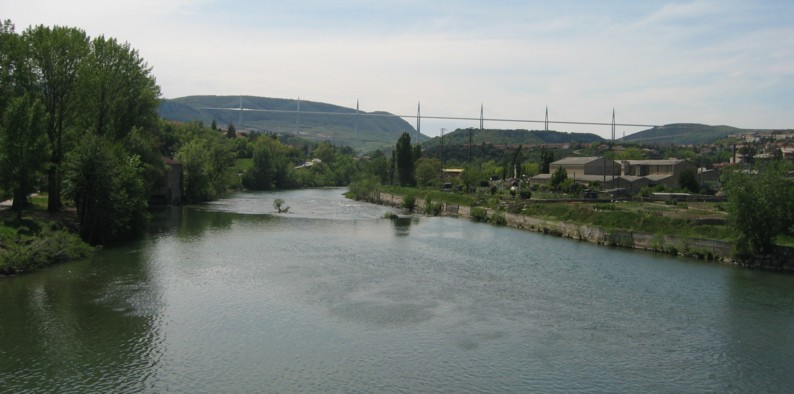 A little bit closer to the viaduct now.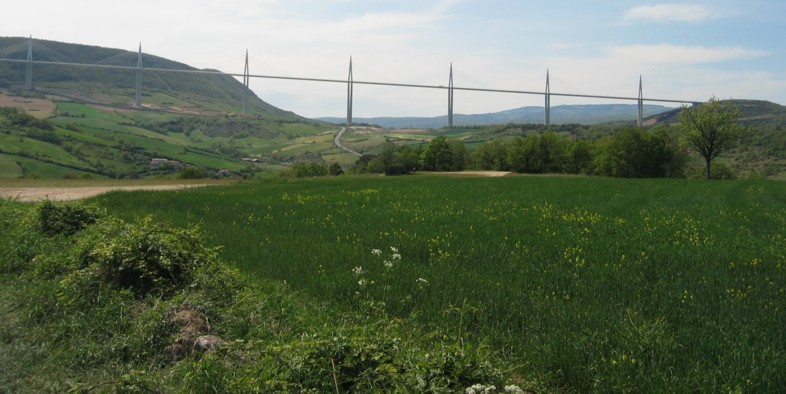 Zoomed from the previous photo. You can get a feel for the height of the viaduct by comparing the size of the road and the vehicles on the road heading out toward the viaduct.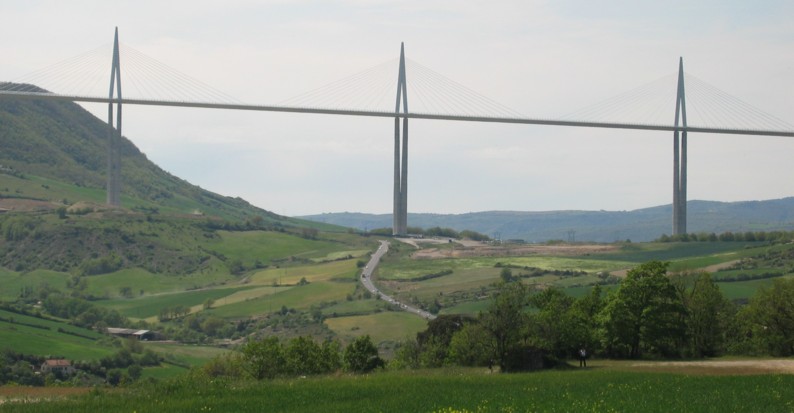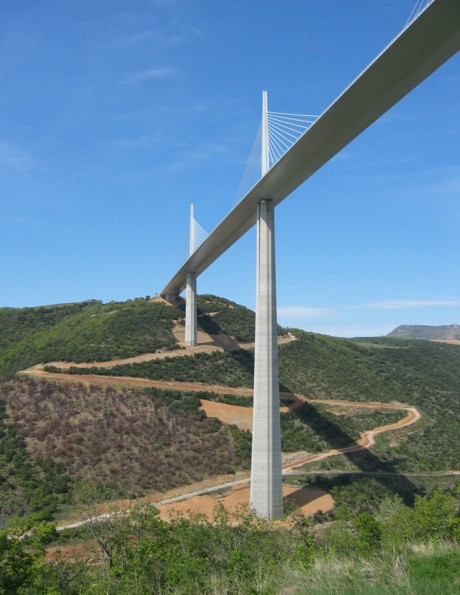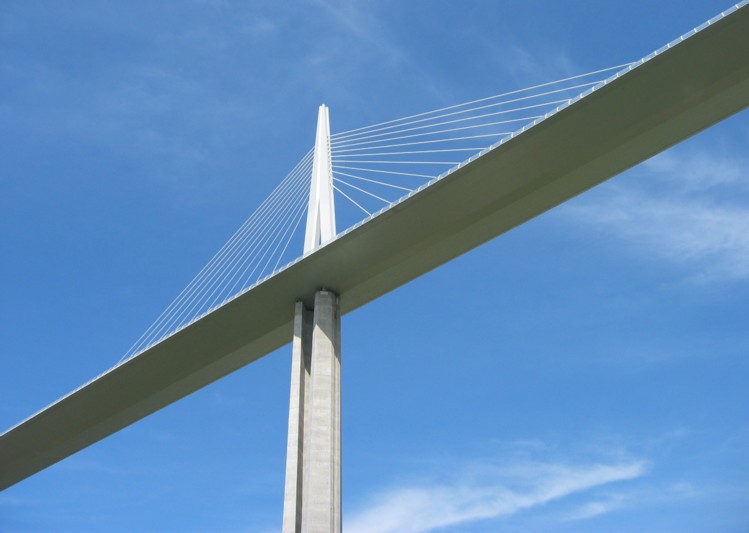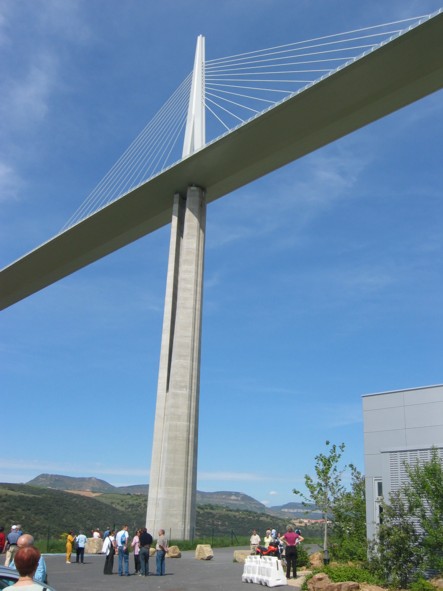 Center-bottom in the photo is a model of the cross-section of the bridge deck.