---
Spring River - Black Rock vicinity, Arkansas, USA
All photos by Patrick S. O'Donnell. Please do not reuse without permission. Patrick estimates the main span of this bridge was 300 feet. Patrick's comments accompany the photos.
"These show the upright tower from the existing bridge approximately 100 yards upstream."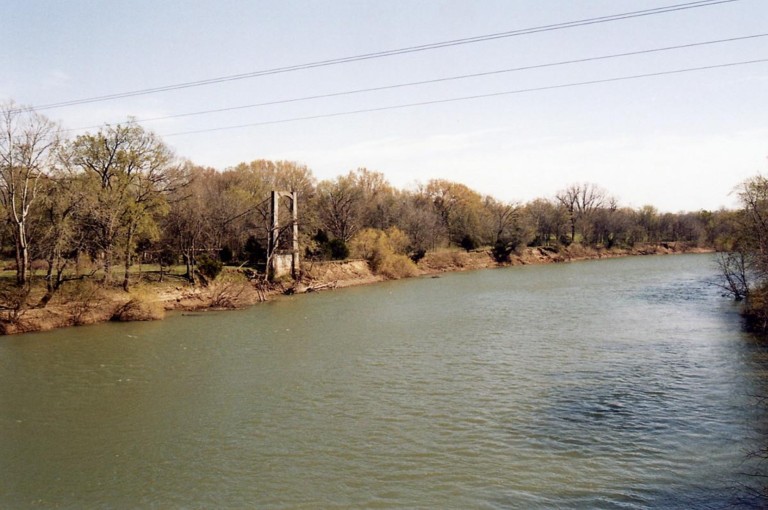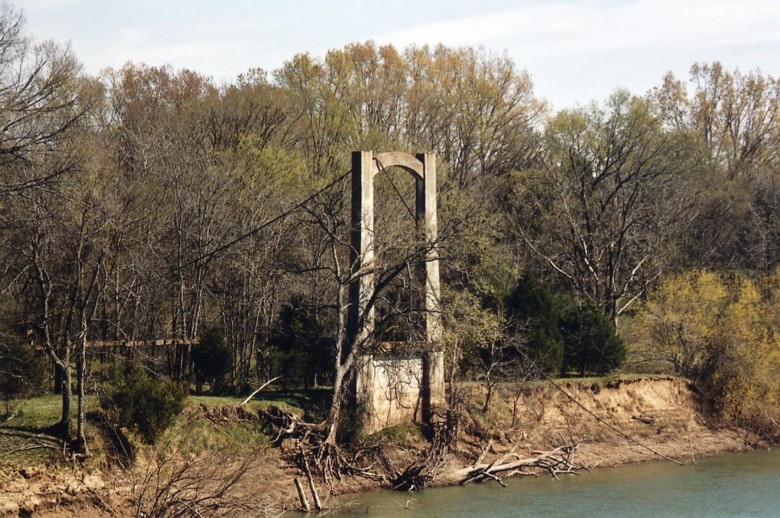 "This shows the eastern approach/side span. 'Approach/side' span due to only half of the distance between the anchorage and tower appears to have been suspended as evidenced by the piers leading out from the anchorage only to a point where the suspenders commence hanging down from the main cable."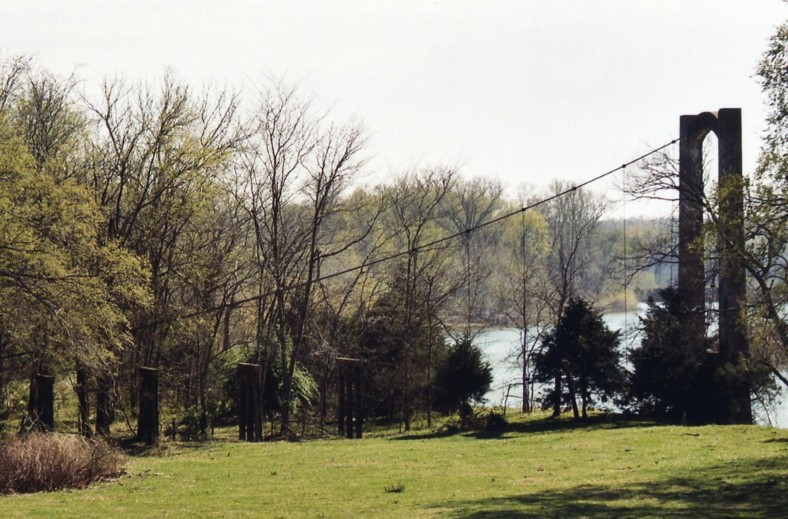 "Now at the bridge between the last pier and first suspender."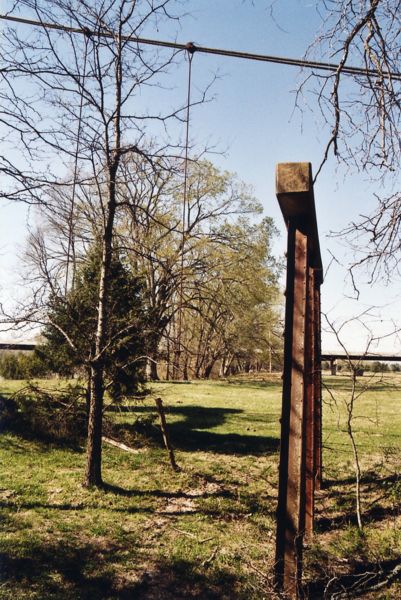 "The Tower. The main cable on the ground in the foreground is the 'other' main cable. Notice the cylindrical cable clamp and the rods. Look familiar? This is very much the arrangement of the Beaver Springs Bridge at Beaver Springs, Arkansas. Further evidence may be provided by way of the shadow on the leading edge of the tower of the dual cable main cable and cable clamp/rod suspender of the draped over main cable."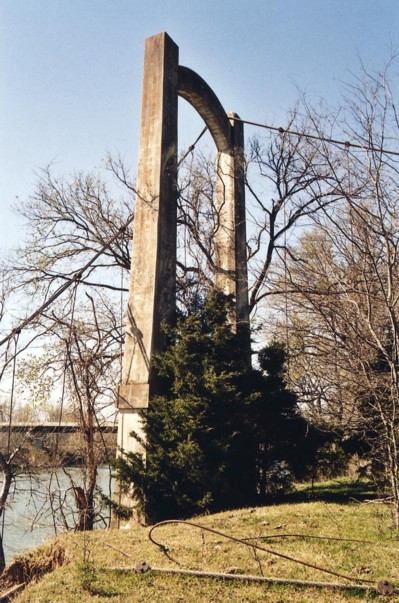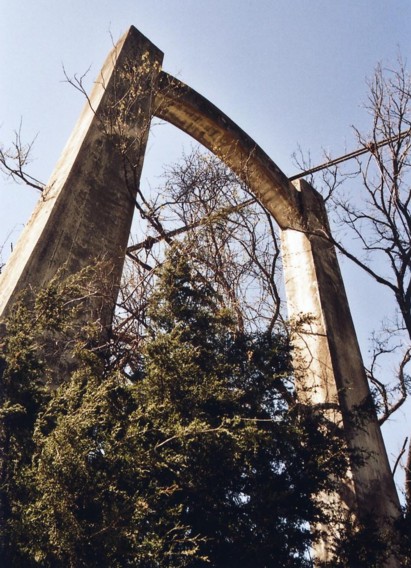 "WPA 1936"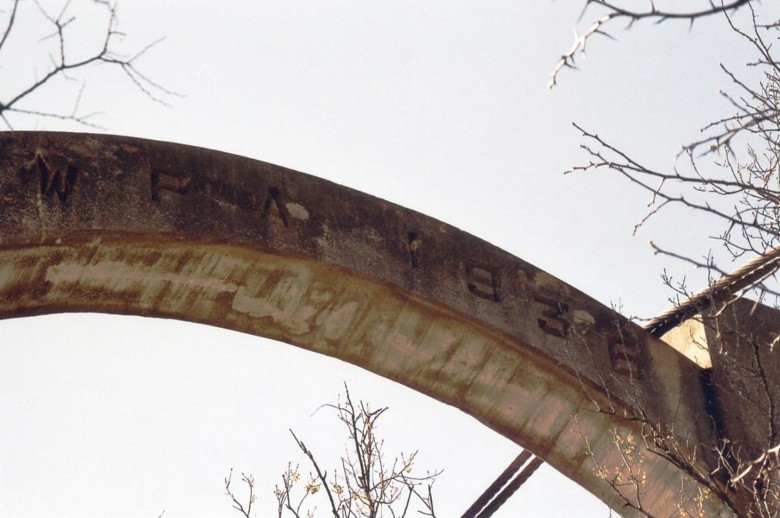 "East end anchorage (northern half)."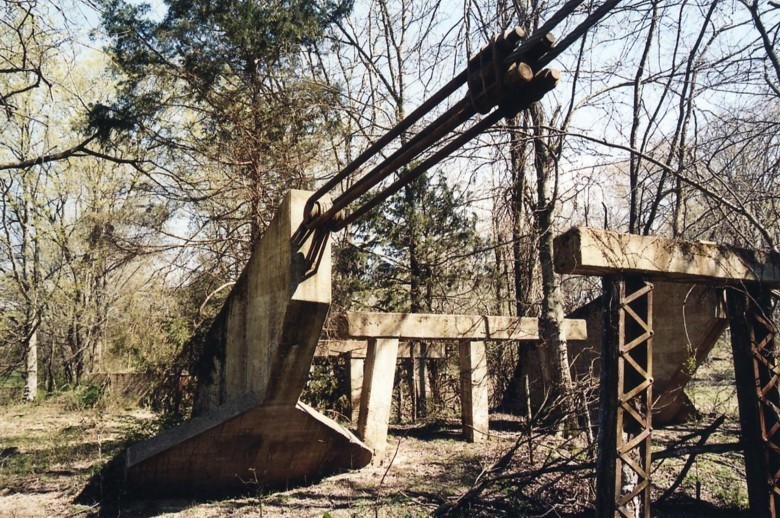 "East end anchorage (southern socket / tensioning device)."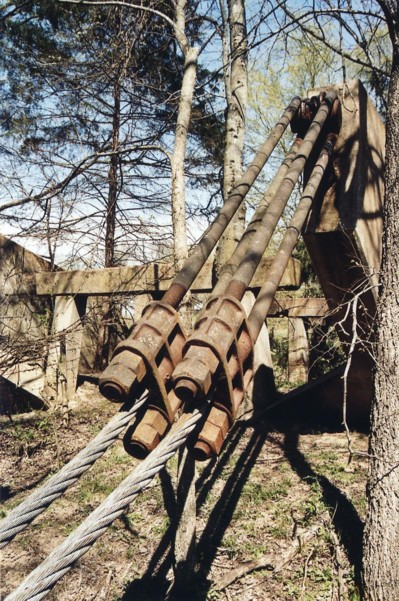 "Zoom of the tower from across the Spring River on the west banks."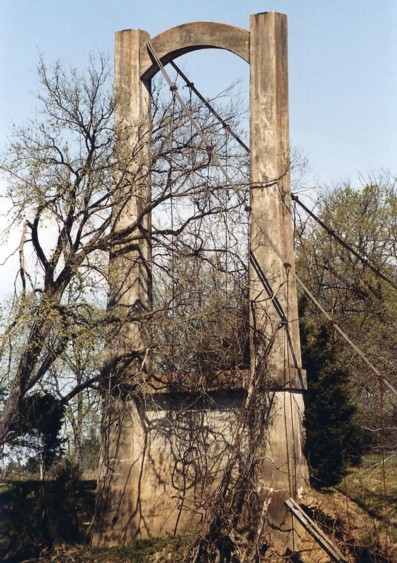 "Here's the Western tower. Not at all visible from the roadway. I was not able to determine why exactly it was over on it's back. The base was buried. There was no 'WPA 1936' visible, It may have been on the approach/side span side of which this tower is obviously lying on."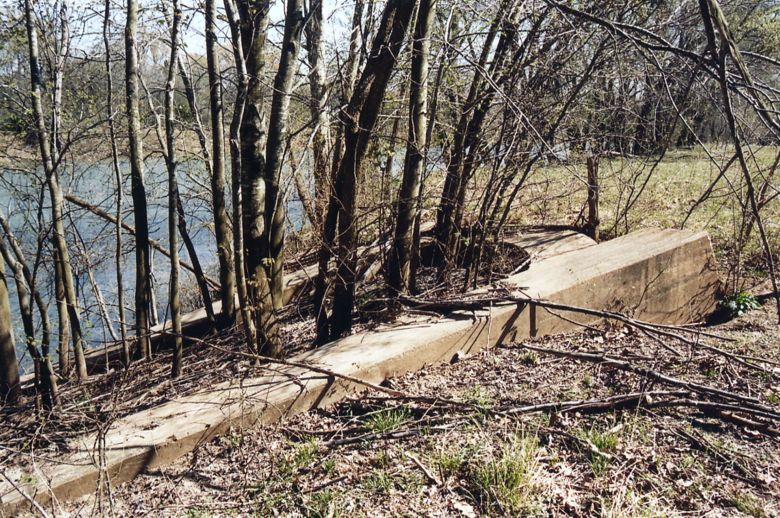 "Close up of the fallen Western tower's top. Like the upright tower across the river, this tower contains only steel plates where the main cable saddles may have rested upon. I looked to see if any saddles where lying nearby. None where to be found on either end of the bridge. Likewise there was absolutely no deck debris of any kind."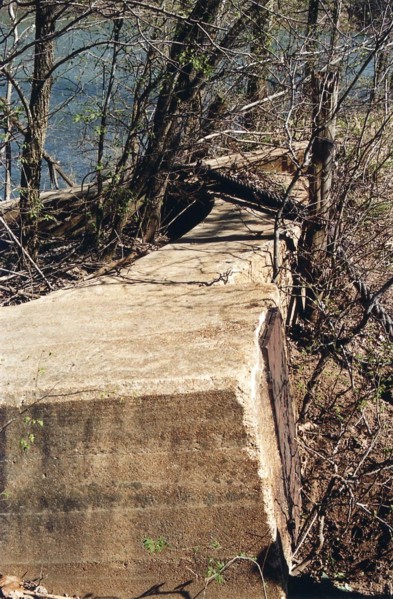 "A portion of the West end anchorage (northern half shot from standing on the southern half). This end of the bridge is much more obscured from the roadway. If you know where to look you can make it out by viewing a few piers and the anchorage, but nothing like the East end approach/side span photographed earlier. Like its counterpart across the Spring River, this West end appeared to be identical by way of being partially suspended by way of several piers leading out from the anchorage to about half way to the tower."