---
Atchafalaya River - Melville, Louisiana, USA
All photos by Patrick S. O'Donnell. Please do not reuse without permission. Patrick writes: "Very much the same design as the Grand Tower Pipeline Suspension Bridge, but this one falls close to a few hundred feet short in mainspan length. It does have impressive side spans. I would think that this one has the most suspended pipeline of any pipeline bridge. The side spans do not extend all the way to the anchor blocks, but to what I call a 'side span cable bent'. There's still yet another 150/175 yards from the 'side span cable bent' to the anchorage, with another 'cable bent' just before the anchorage. Overall from anchorage to anchorage is approximately 1550 yards (4650') by my calculations (about the mainspan of the Humber Bridge). I photographed this one from the west side as the east side is only approachable by way of ferry during commuting hours of weekdays. I was here on a Sunday." Patrick's comments accompany some of the photos.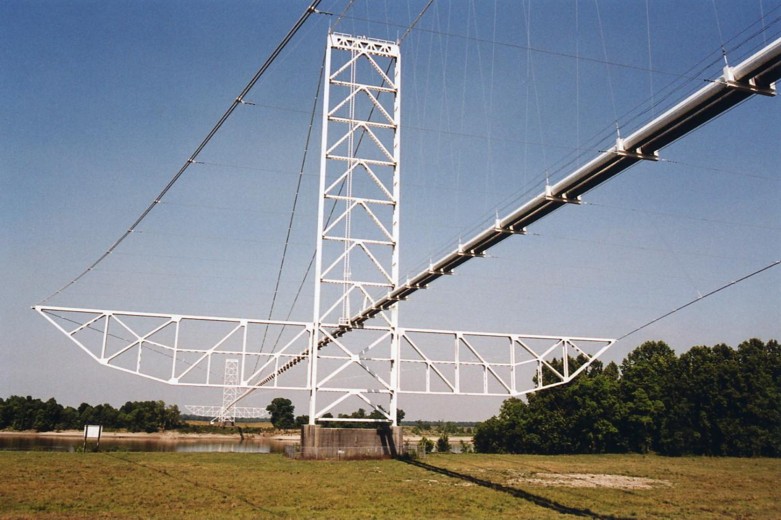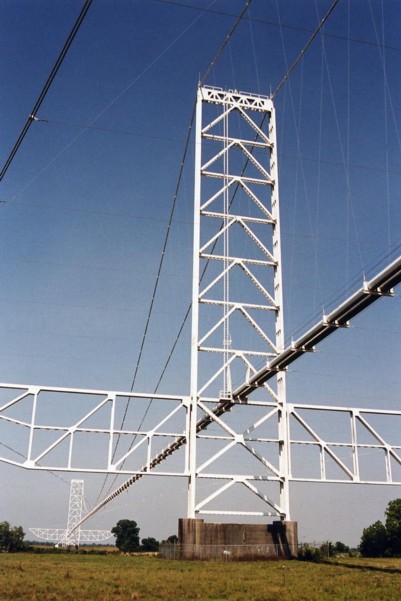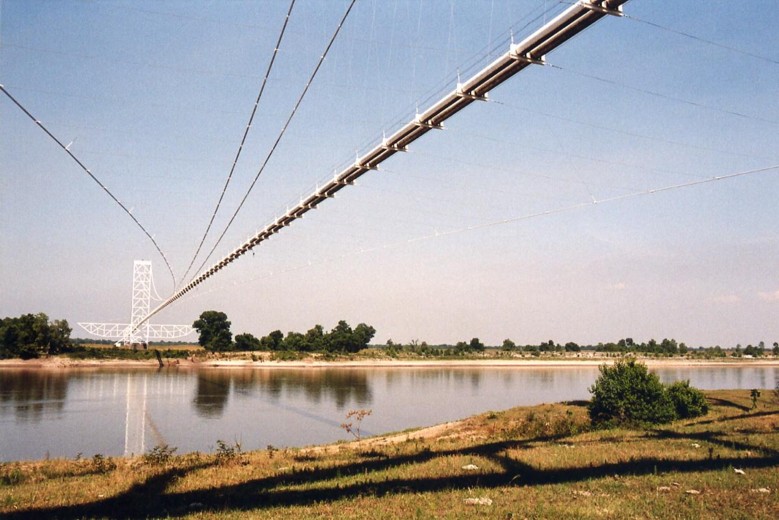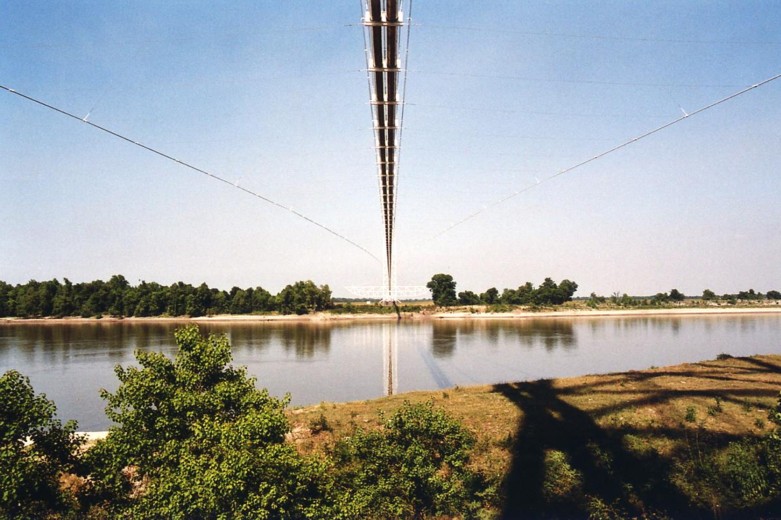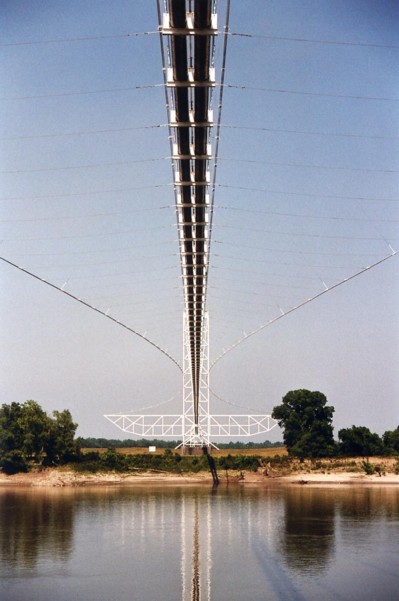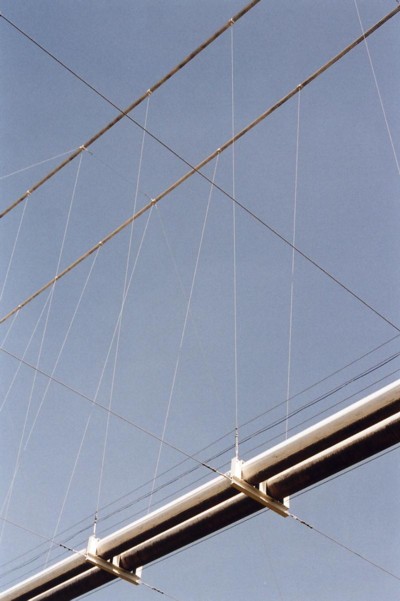 "[Next two photos] shot from atop the levee with about 80% of the western side span visible among both photos. (middle 20% missing above levee)."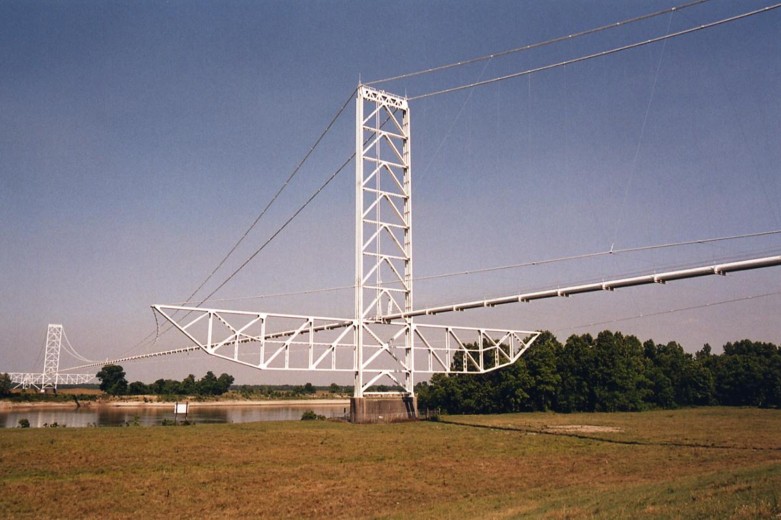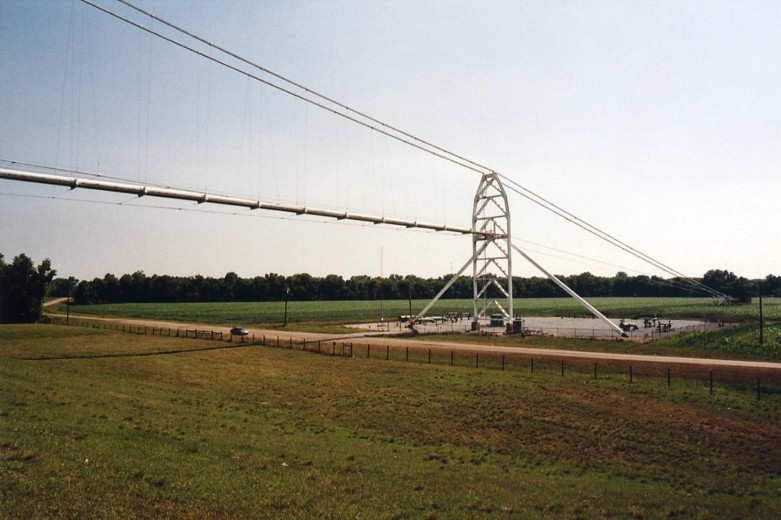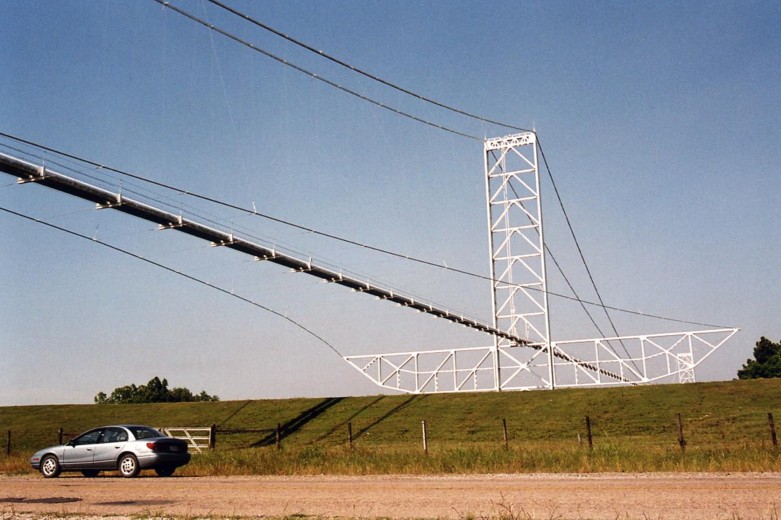 "Western side span in full view leading out from the tower to the side span cable bent."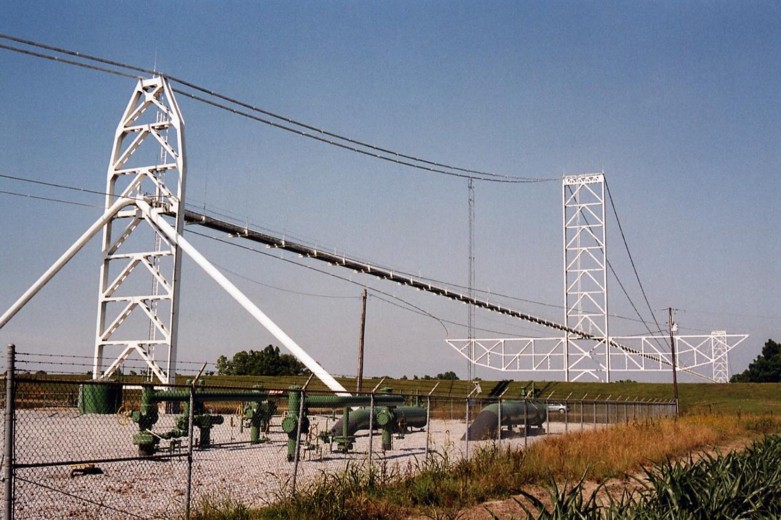 "Setback within the cornfield by nearly two football fields from that of the previous photo. Now visible is the anchorage cable bent containing both main suspension cables and sway main cables."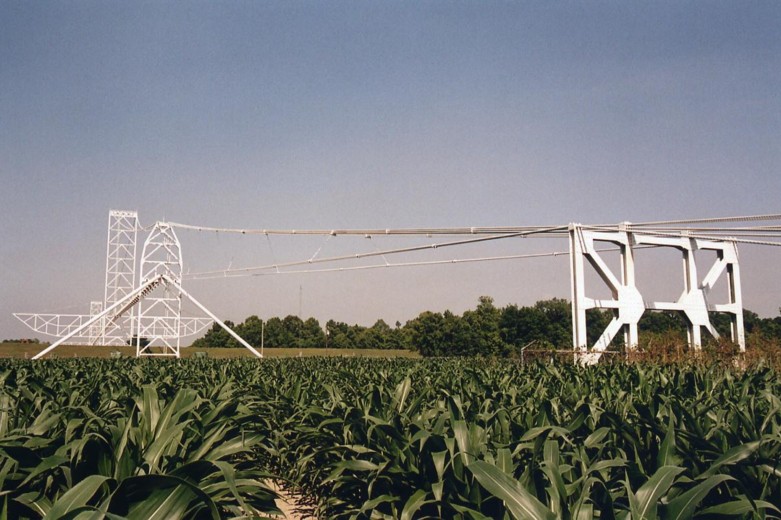 "Anchorage cable bent and anchor block."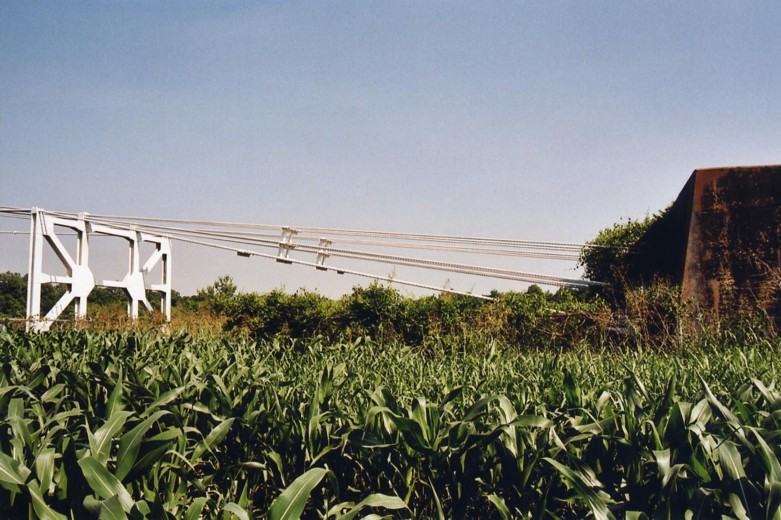 "Full anchor block." Patrick suggests you compare this photo with my similar photo of the Grand Tower Pipeline Bridge for a better view of the cable ends.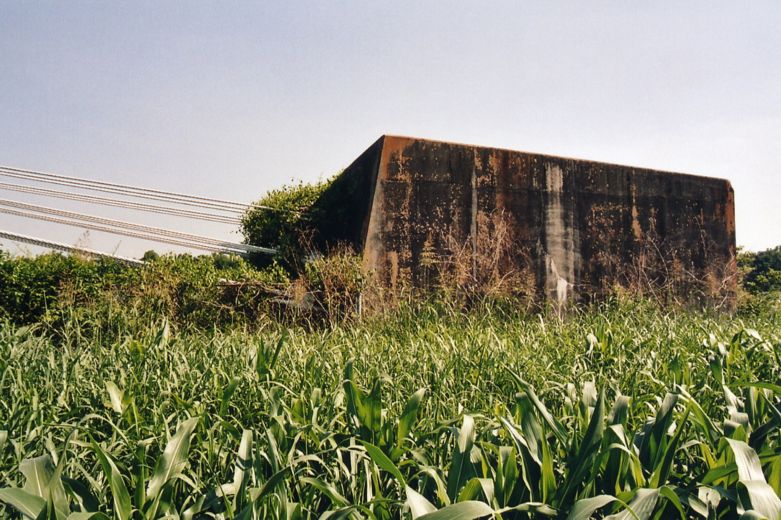 "[Next two photos are] close ups of the anchorage cable bent."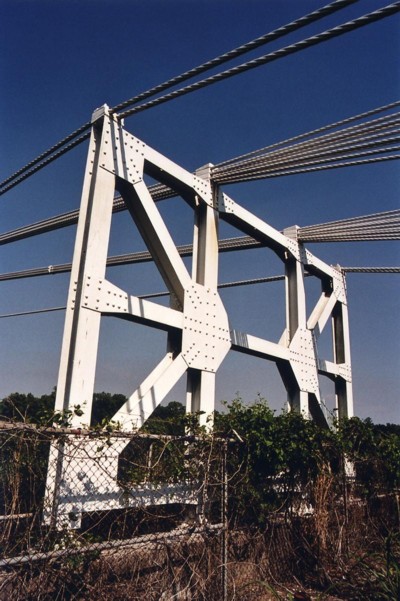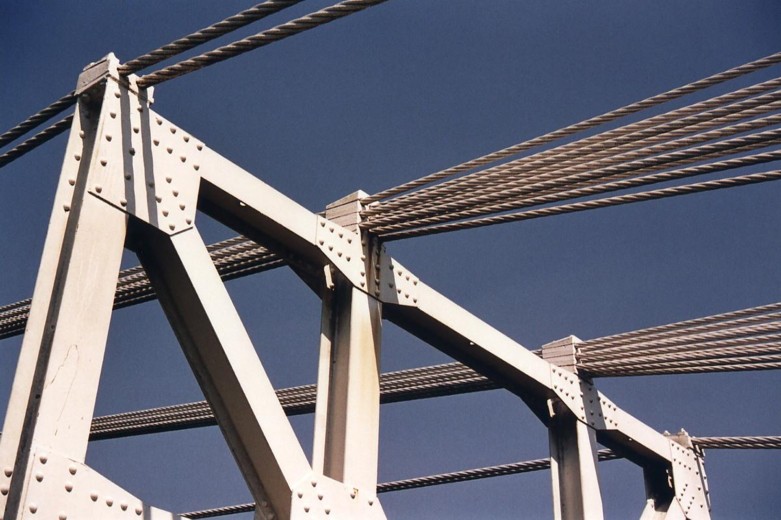 "Close up of both main suspension cables and main sway cables between the side span and anchorage cable bents."