---
Ohio River - East Liverpool, Ohio and Newell, West Virginia, USA
All photos by Patrick S. O'Donnell. Please do not reuse without permission.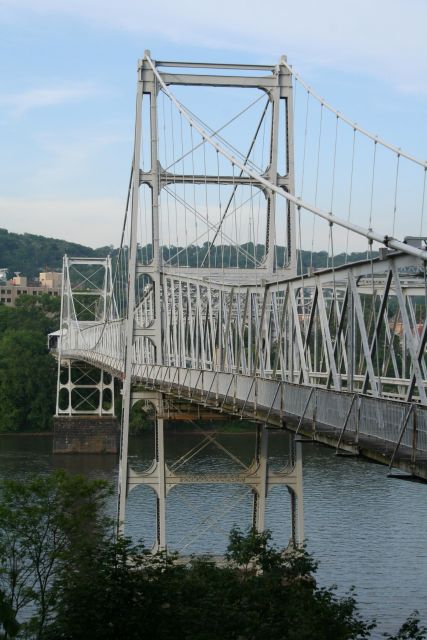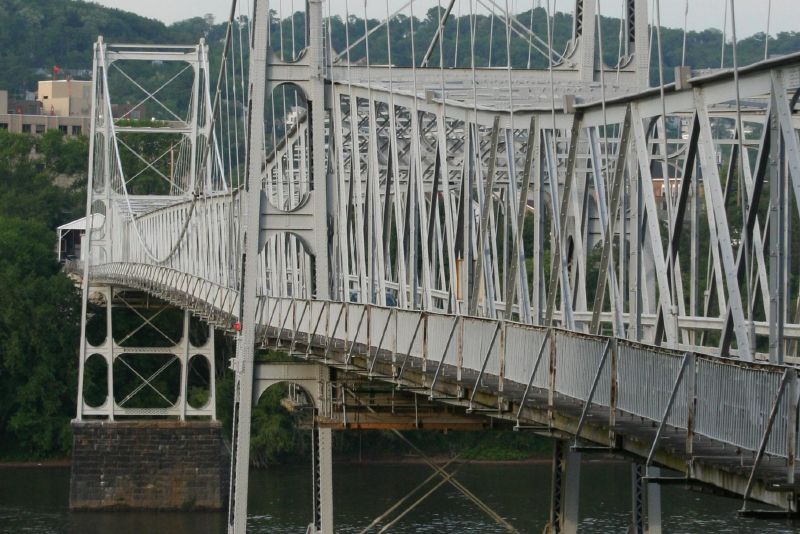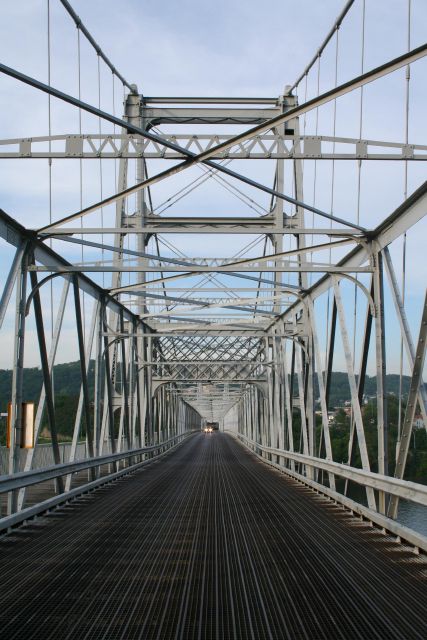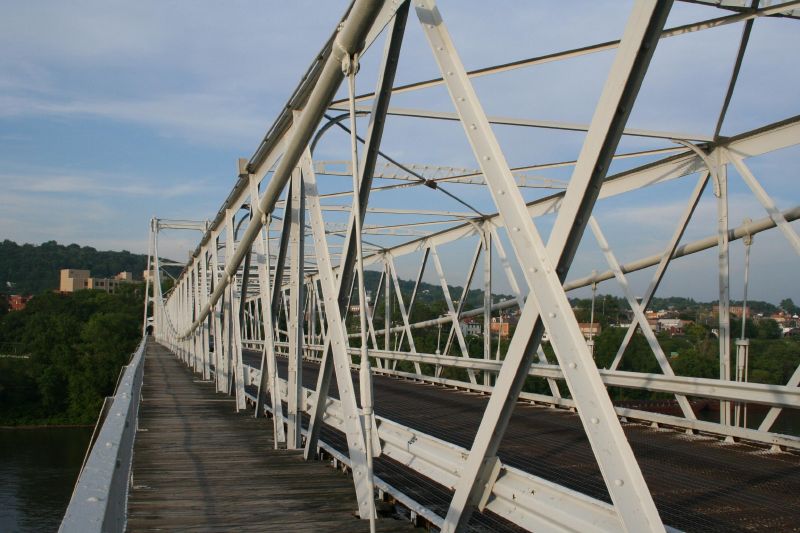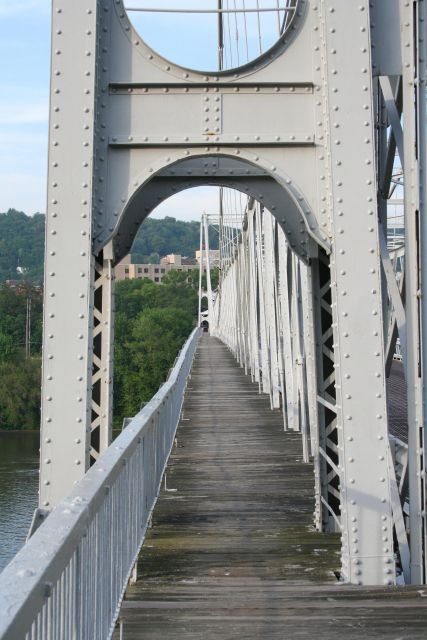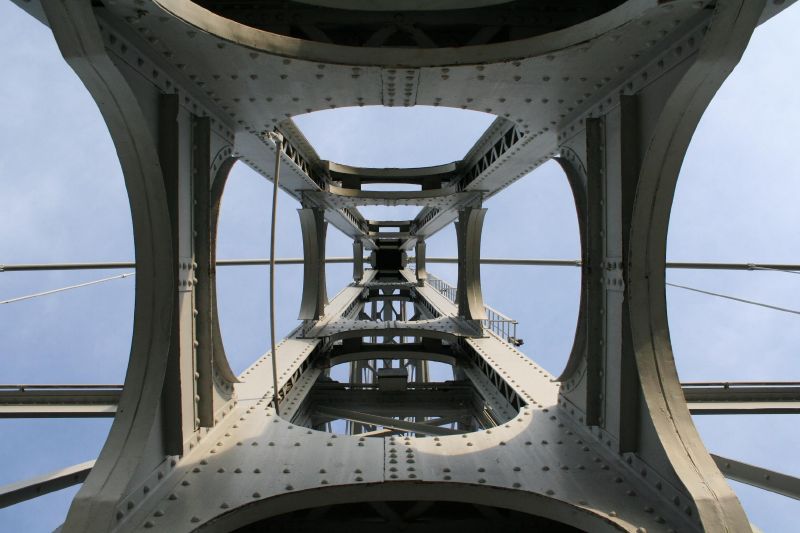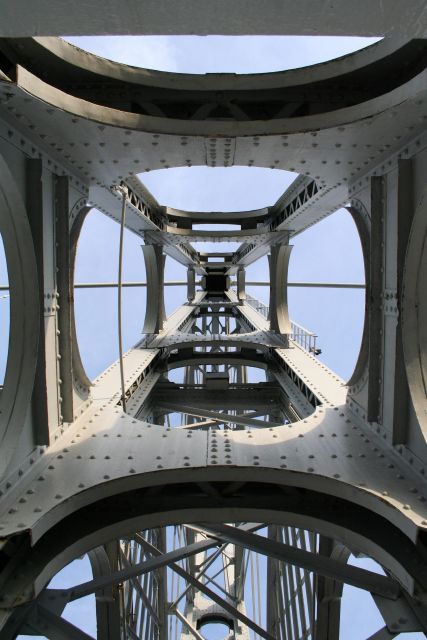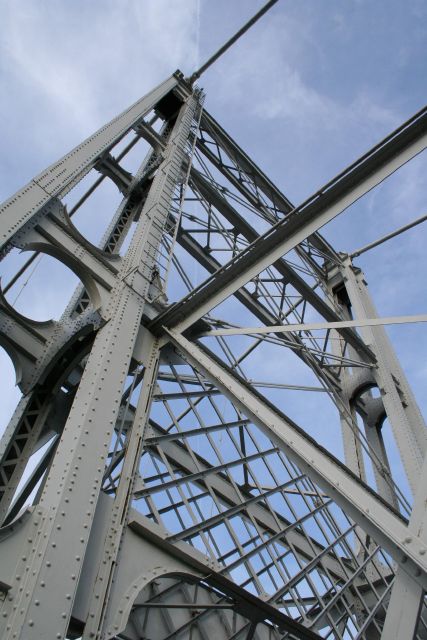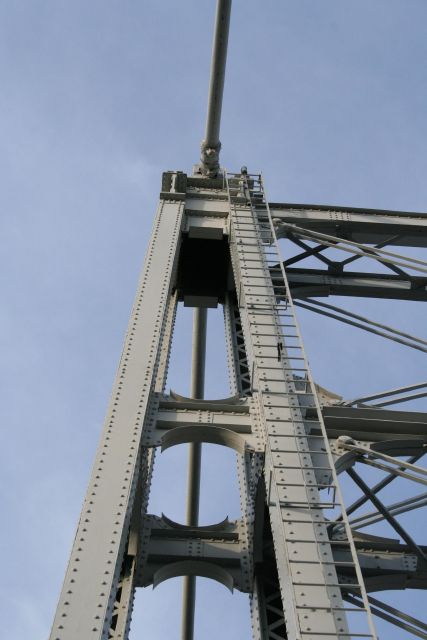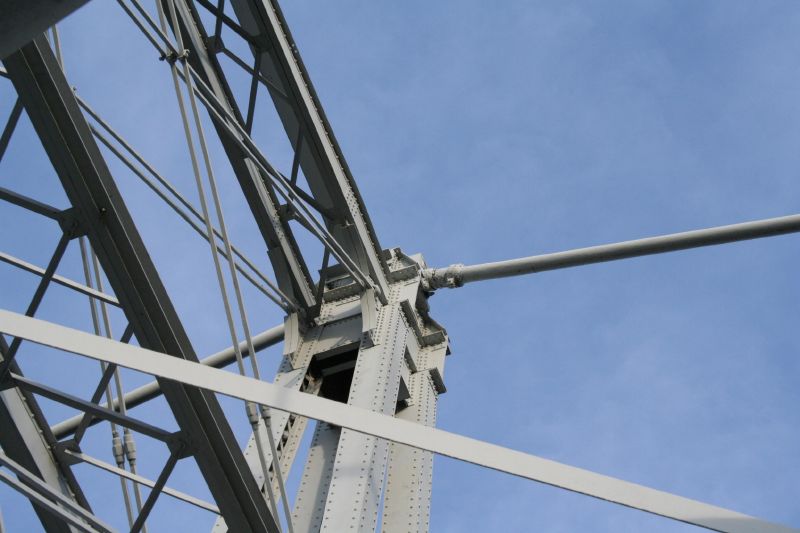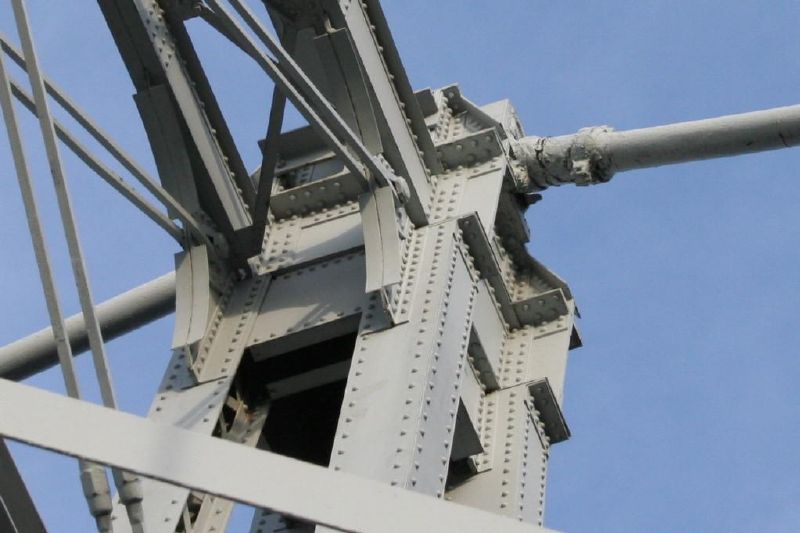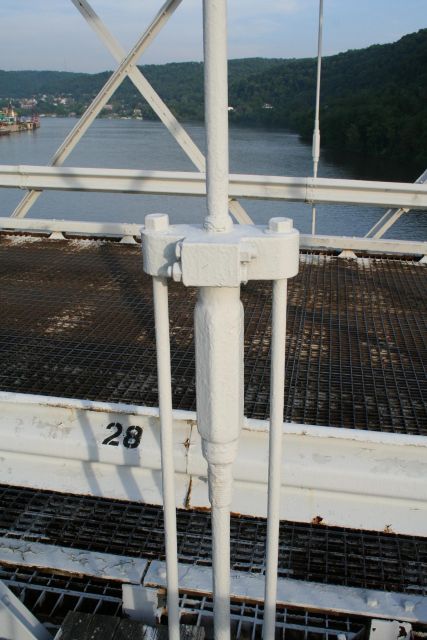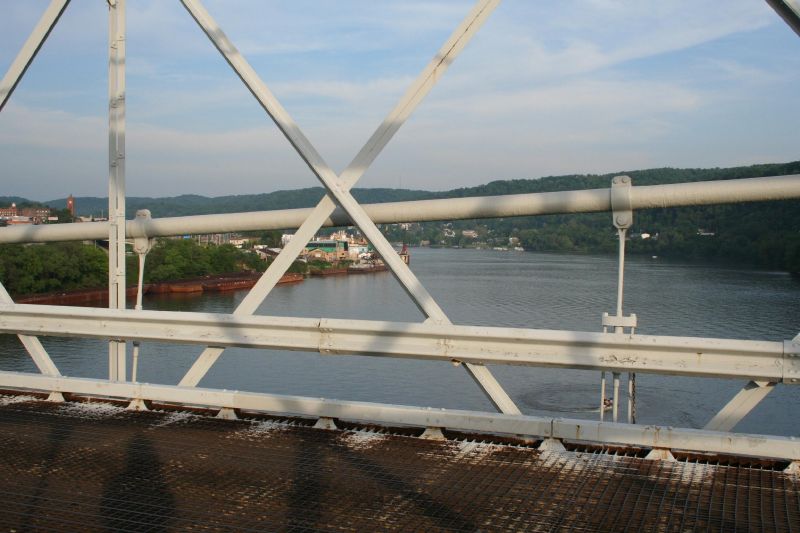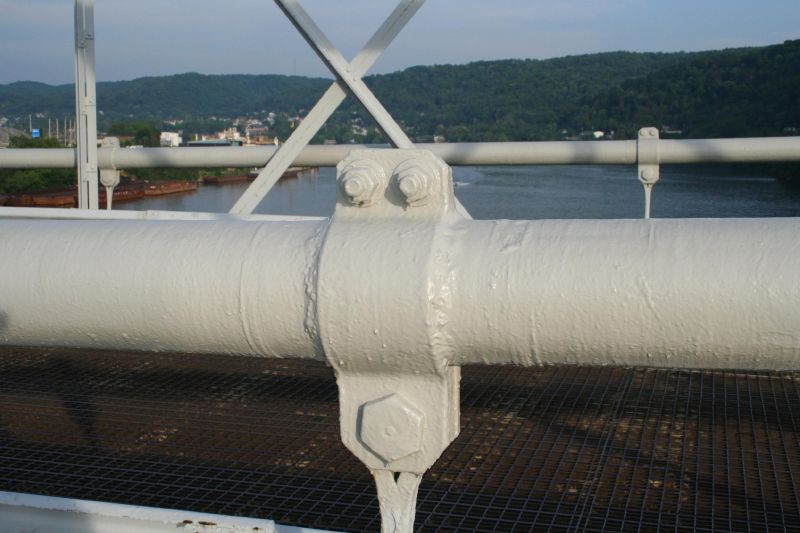 Patrick notes: "A unique feature of this bridge is this point where the main cable intersects with the top structural members of the truss. There are four such points on each side of the bridge. Obviously such a fixed point would help eliminate movement within the deck truss. The greased up area is to allow smooth movement due to load and temperature variations."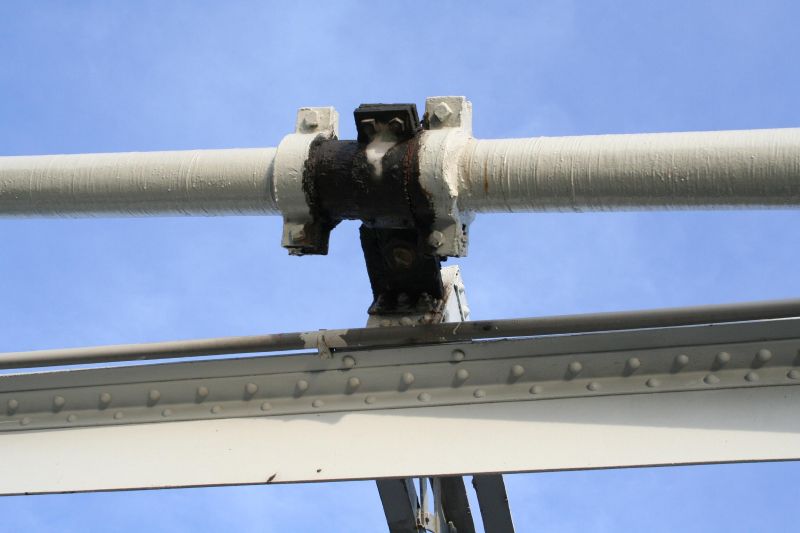 Patrick notes a fascination with the yin and yang appearance of the stenciled 69.