---
Colorado River - Grand Canyon National Park, Arizona, USA
All photos by Patrick S. O'Donnell. Please do not reuse without permission. Patrick writes: "Most people who hike into the canyon from the south rim do so by using the 9 mile Bright Angel Trail. This trail is not as strenuous as the 7 mile South Kaibab Trail as it provides an extra two miles for the same elevation drop (and later gain on the return). I did the shorter more strenuous hike. It took me 2 hours for the 7 mile descent and 4 hours for the return trudge up 5,000 feet. That's 14% grade, or a four story building every 100 yards for 7 miles straight, ending up with of course 500 stories climbed." Patrick also visited the nearby Silver Bridge.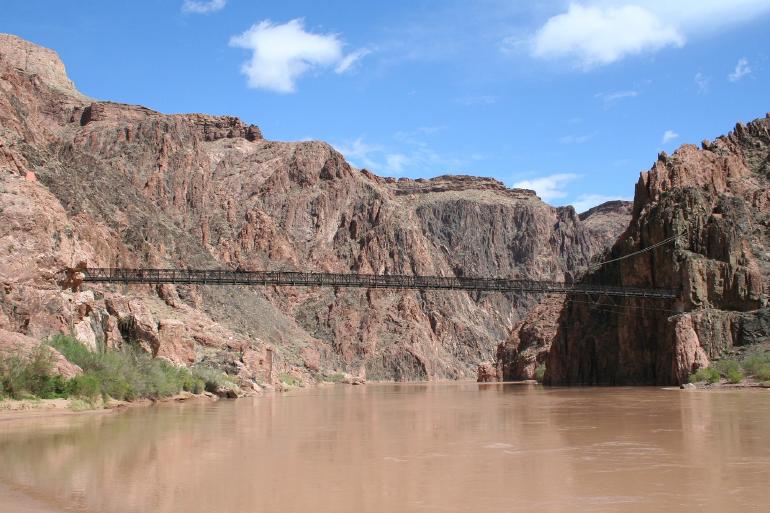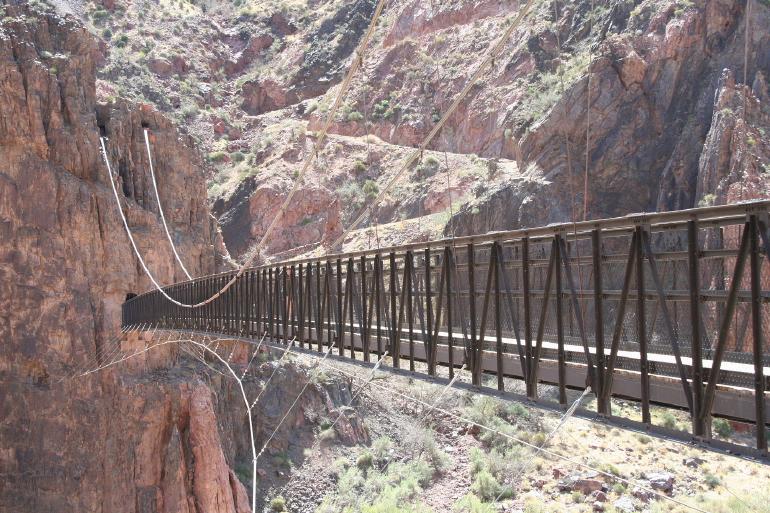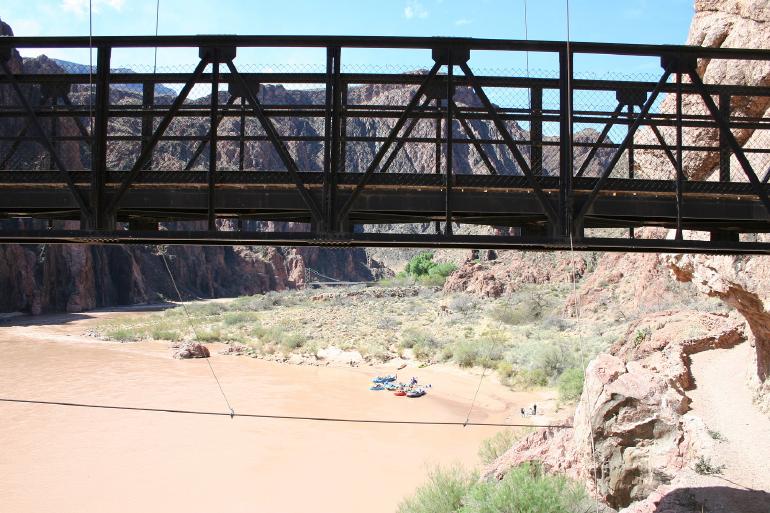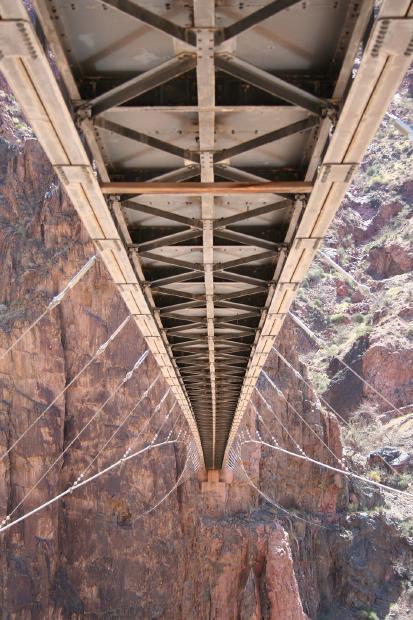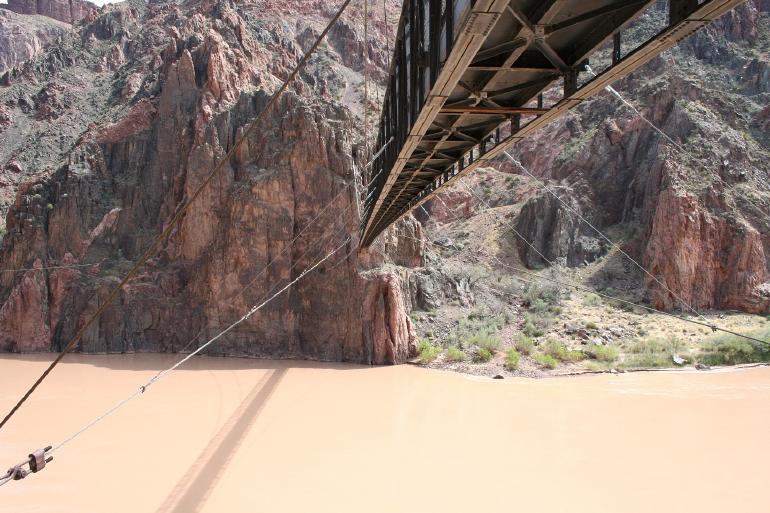 Patrick writes: "The next three photos are from the first visible point of the Kaibab Trail Bridge from the trail. I still have about 1,500 feet to descend."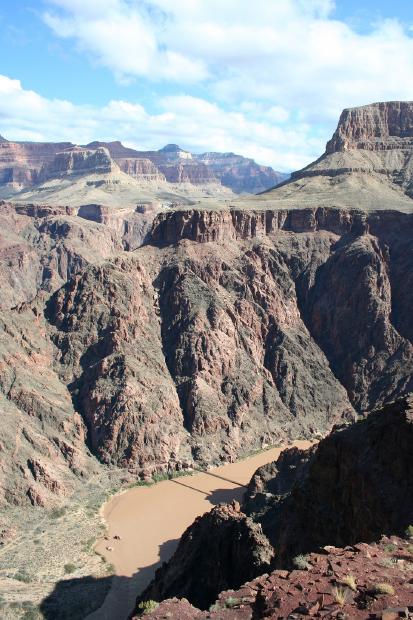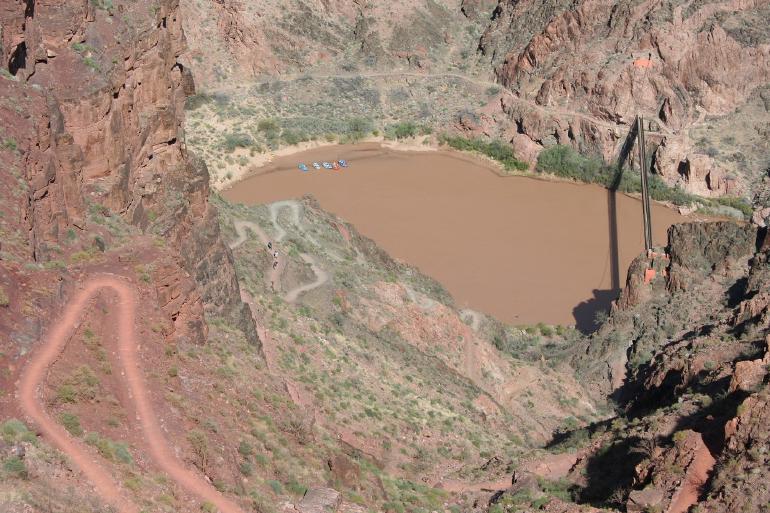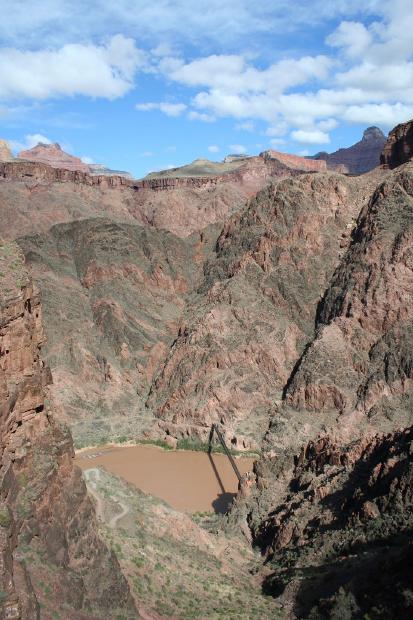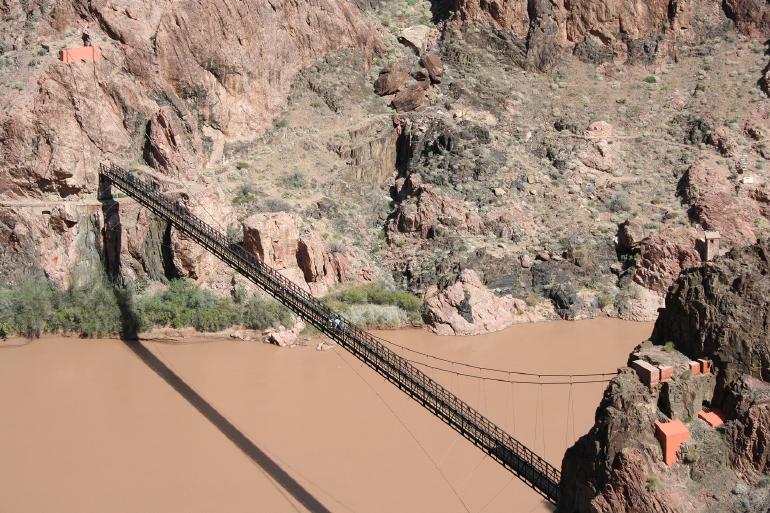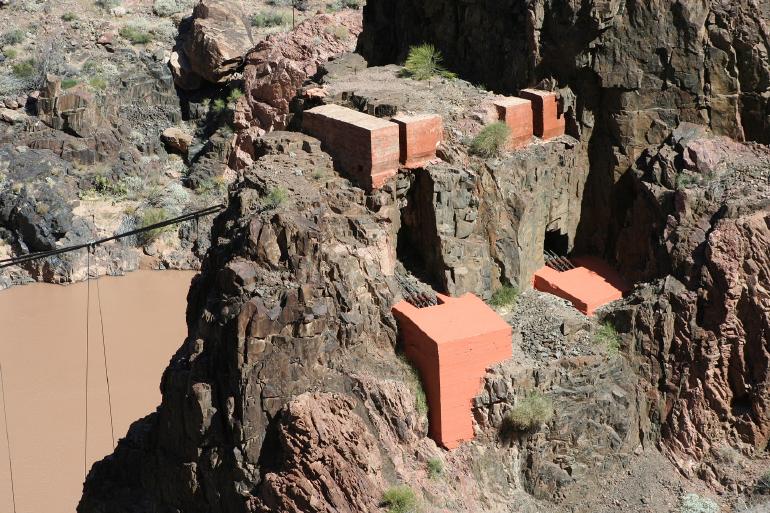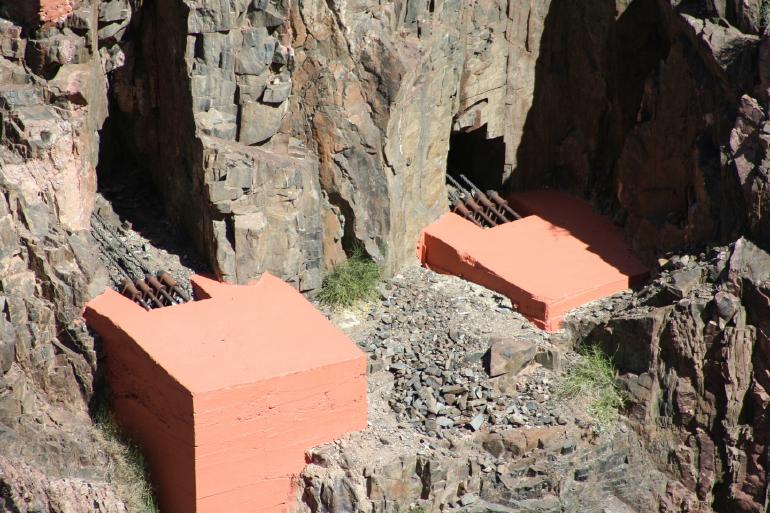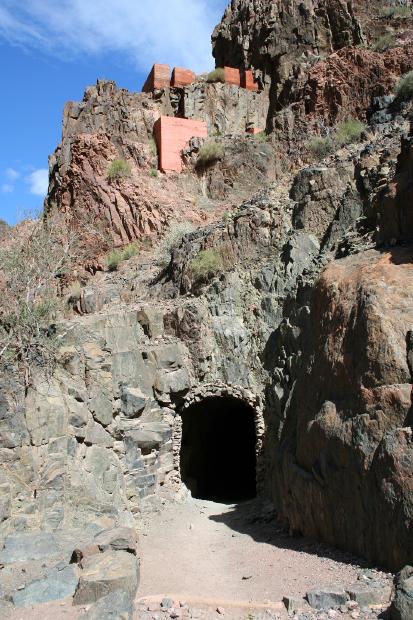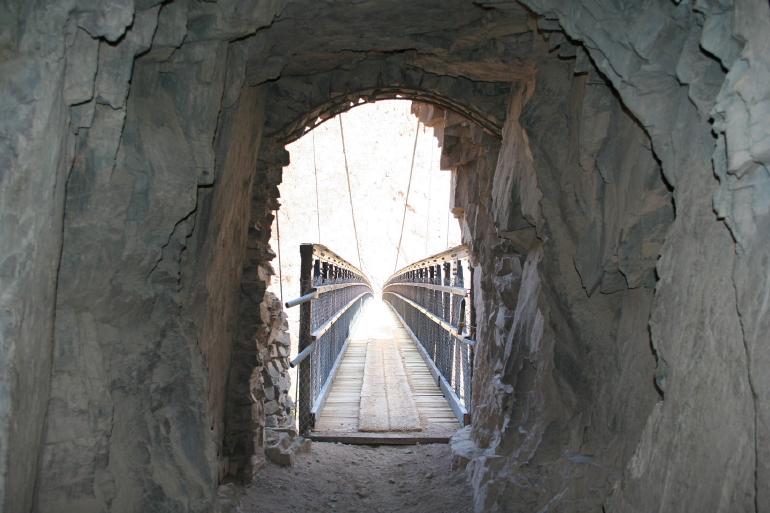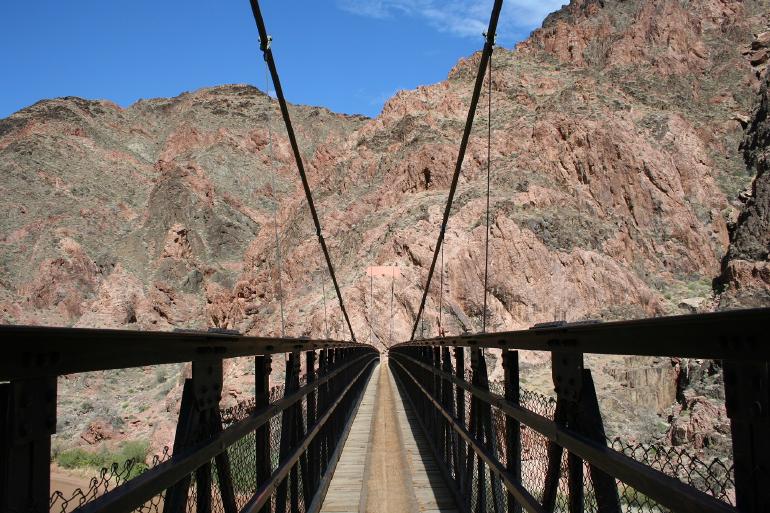 "...looking downriver a mile to the Silver Bridge carrying the Bright Angel Trail. The southern portion of Phantom Ranch is in the foreground of the bridge and to the right. It continues up into the side canyon where the campground is located. It's an oasis deep in the inner gorge of the Grand Canyon. "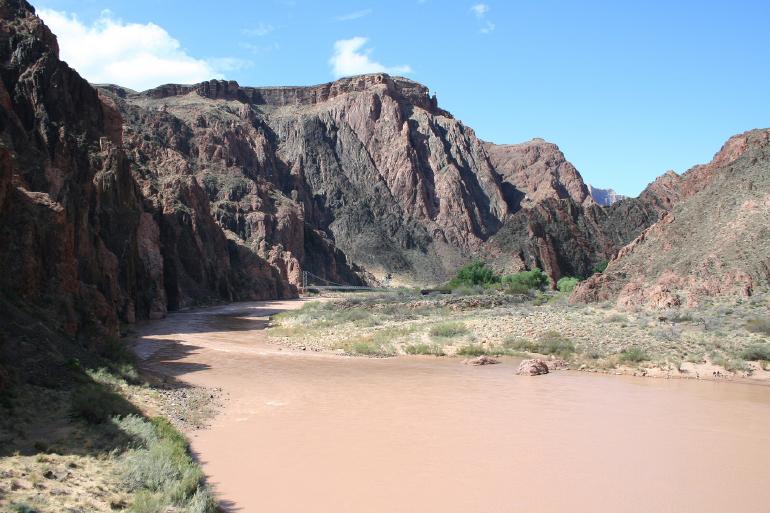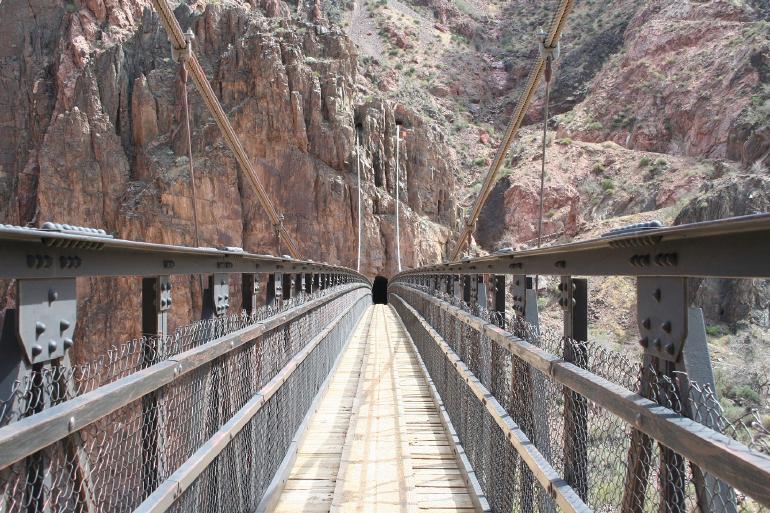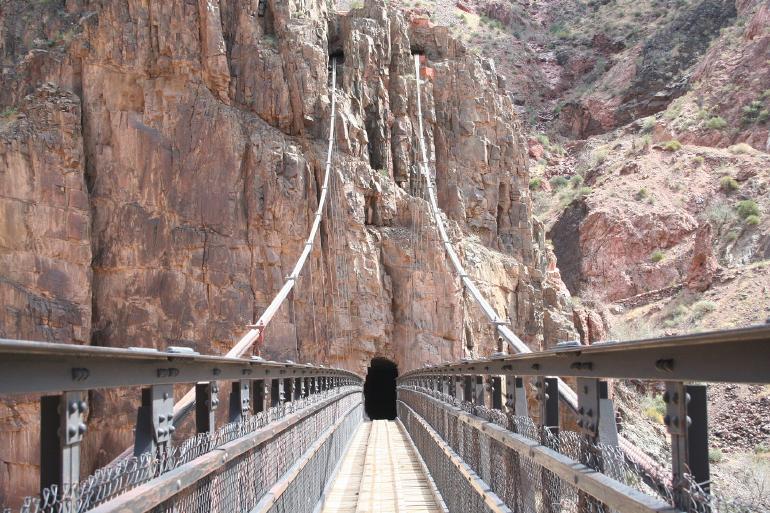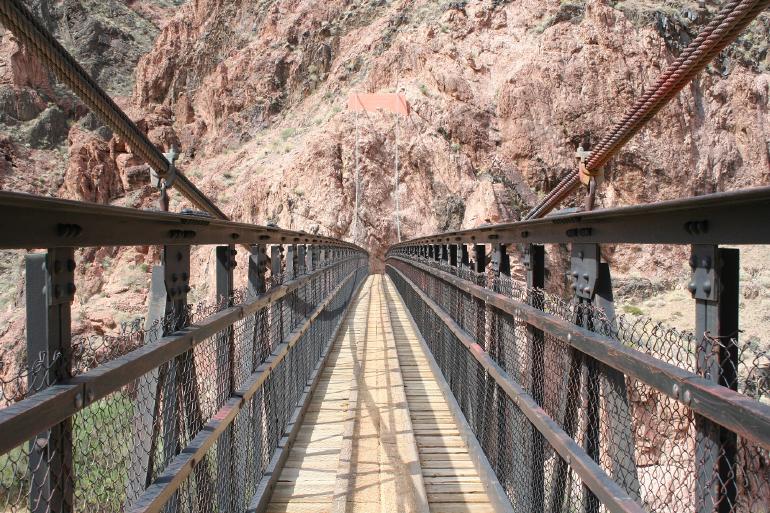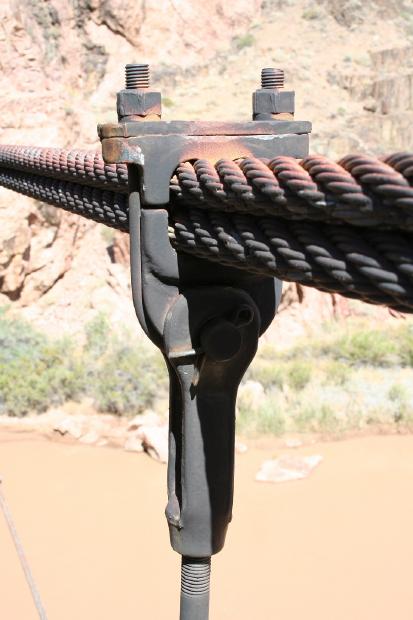 "The next three photos show sway cable anchorage detail."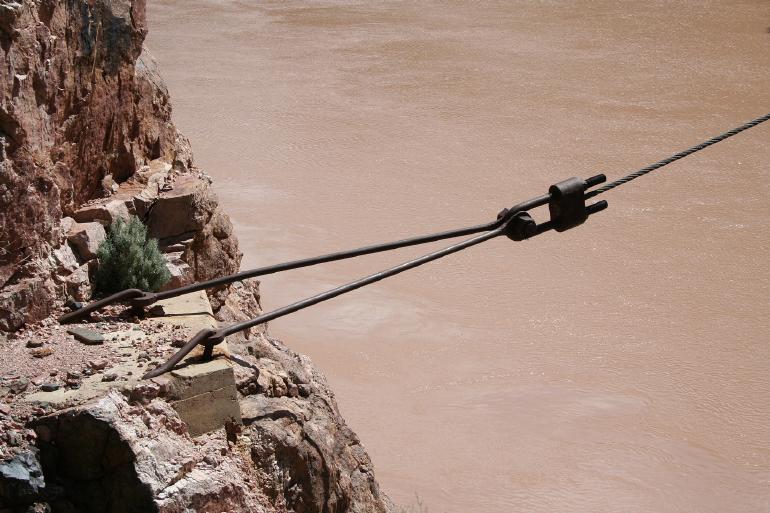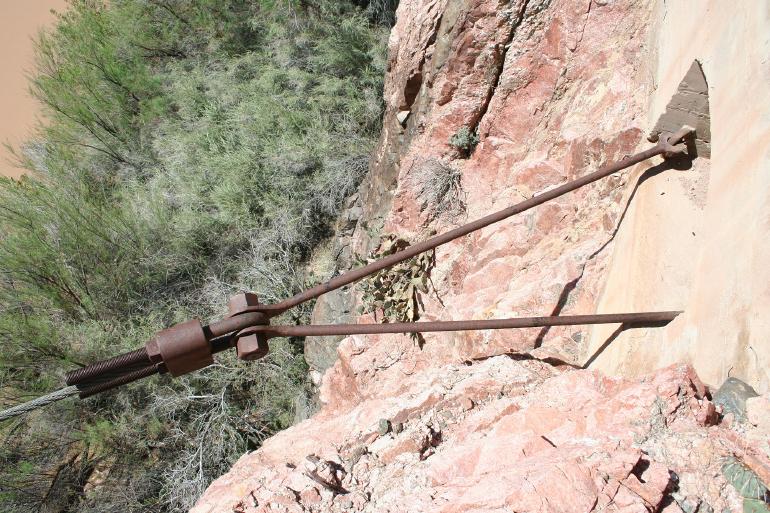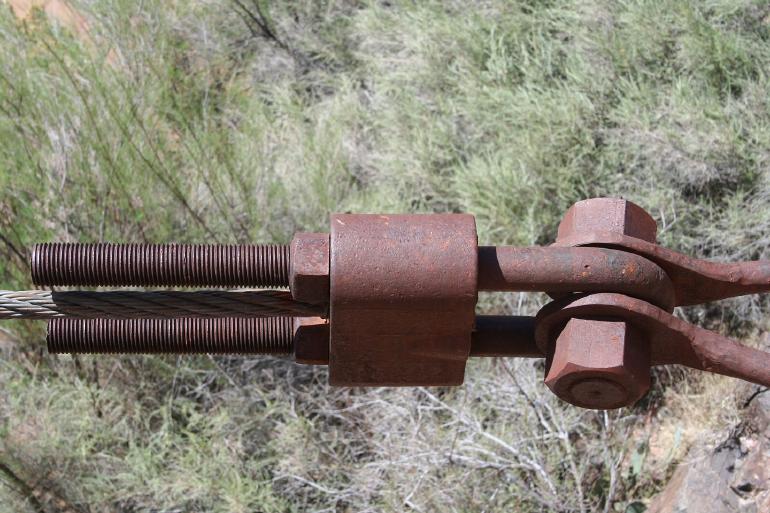 "...this stack of boards behind the stalls of the Phantom Ranch appears to be decking material for the Kaibab Bridge. The Silver Bridge has steel grate decking."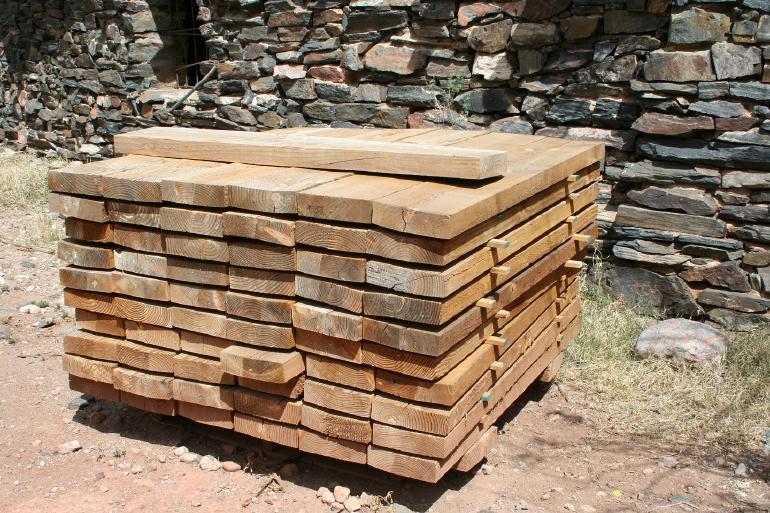 "[The next twelve photos show] the progression of a mule train ascending the South Kaibab Trail. I was expecting this mule train to be a passenger train, but it ended up being a freight train as the mules where carrying material for trail maintenance."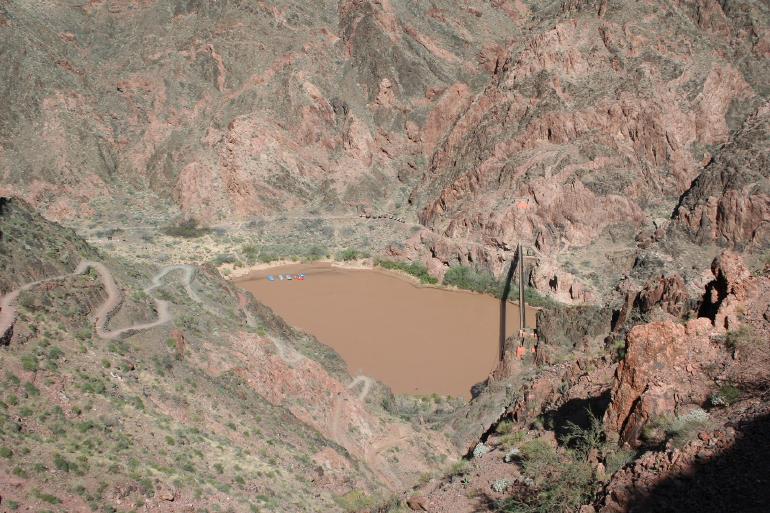 It's difficult to see them in the reduced versions of Patrick's images. Here's a closer crop of the previous image.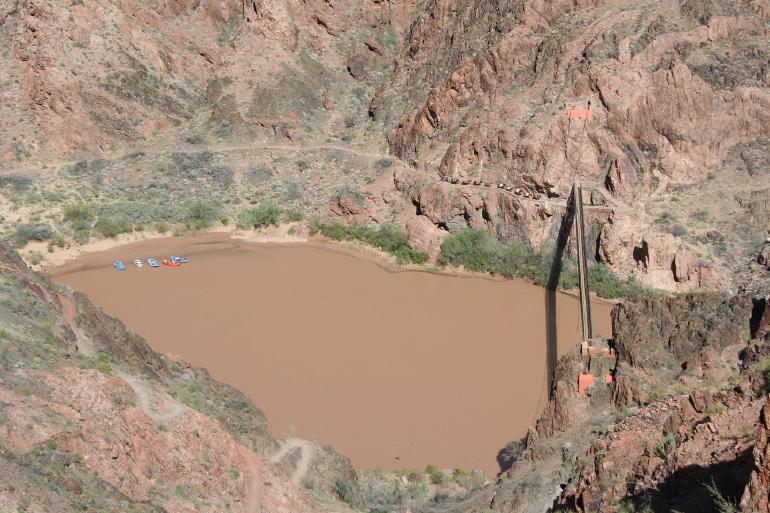 "All ten on the bridge at once!"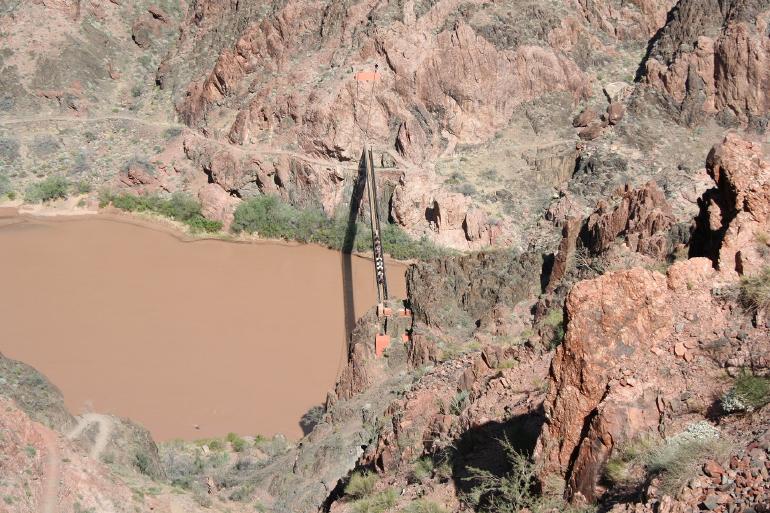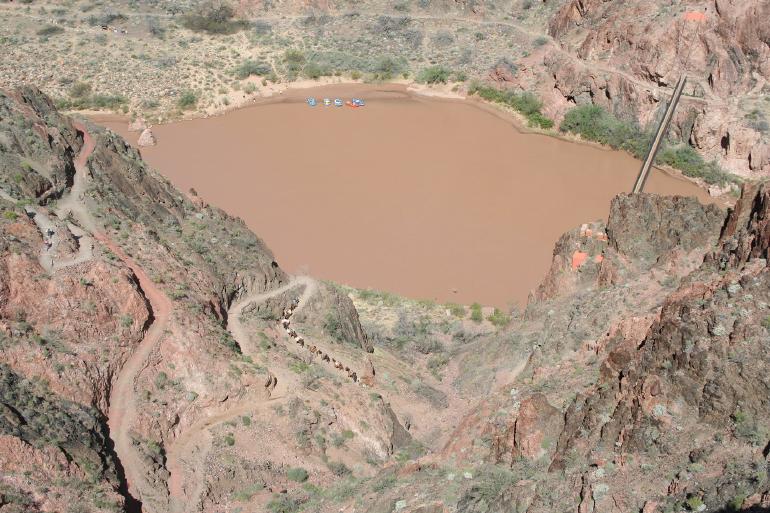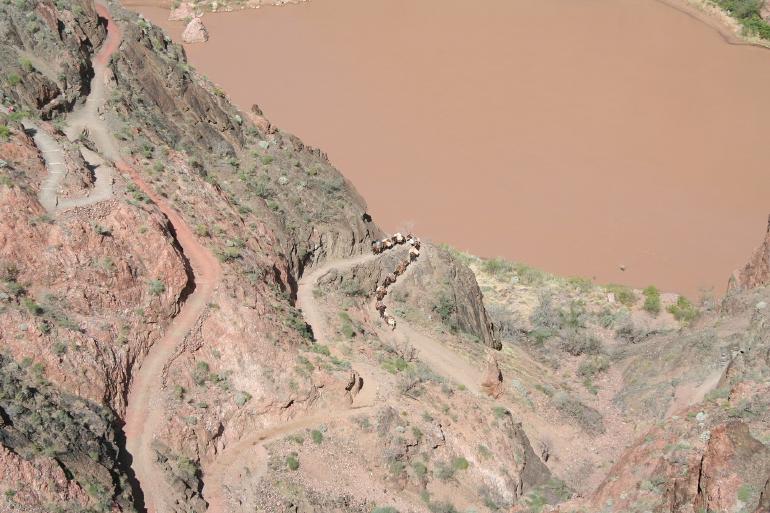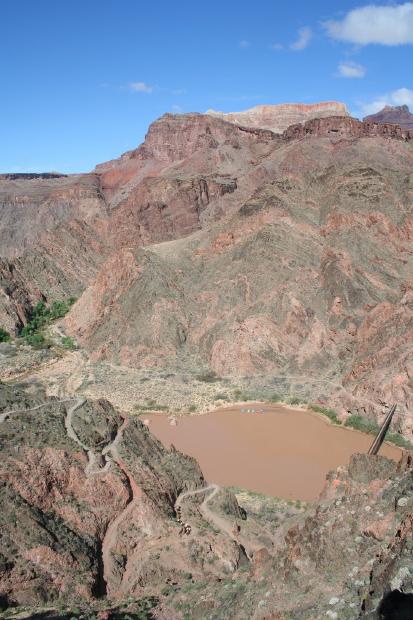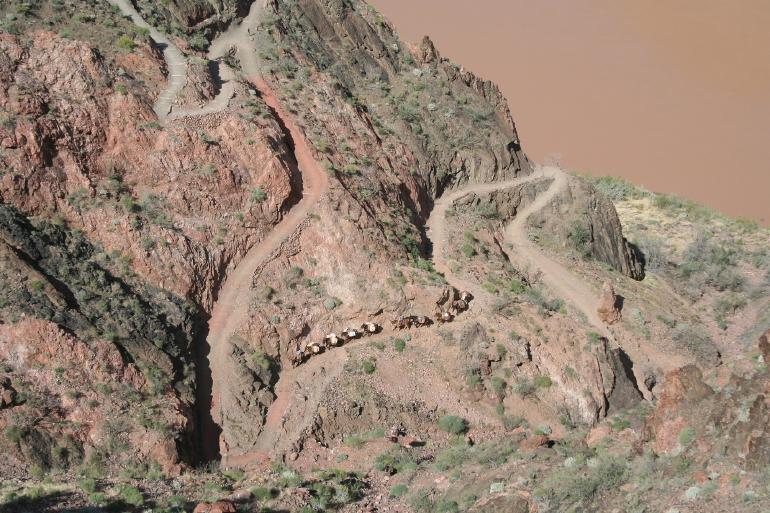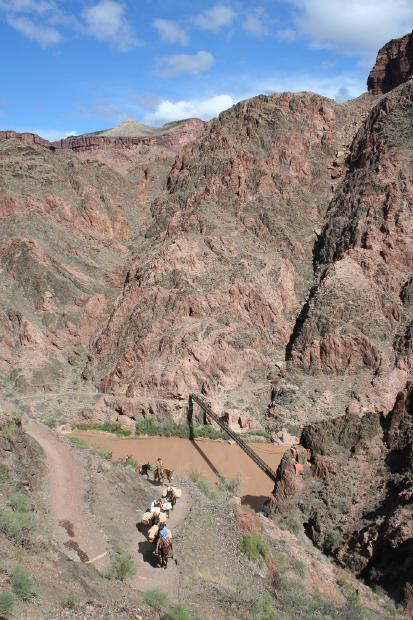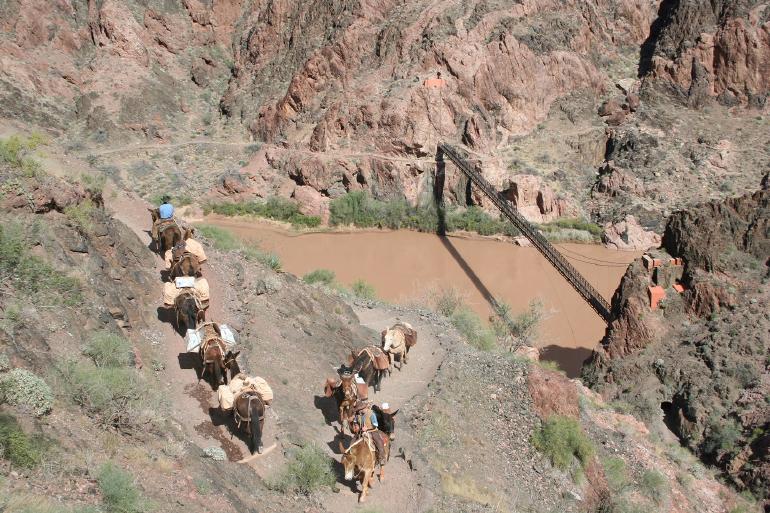 Howdy.