---
Red River - Nocona, Texas and Jefferson County, Oklahoma, USA
All photos by Tony King. Please do not reuse without permission. Tony writes: "I did a float trip down a stretch of the Red River between the modern Highway 81 and Highway 89 bridges during the first week of October [2007]. I was particularly interested in the bend of the river known as Ketchum's Bluff, which my reading indicated was near or at the site of the old Nocona bridge... Well, I'm happy to report that there's still plenty to see... This really was a highlight of my trip, and I can't begin to express how impressive and delightful it was to turn a tight bend in the river and be presented with not only the unusual sight of Ketchum's Bluff (the Red River in this stretch is not exactly scenic) but to also find the remains of the old bridge standing majestically defiant in front of the rock face on the Oklahoma side. It survived another major, major flooding episode in May through July of this year... On the last morning of my float trip I met and spoke with a man named Coker who was out on the sandbar on his horse, looking for stray cattle. Mr. Coker told me a few stories about the Nocona bridge (he claimed a dispute between two men resulted in the fire which destroyed the remains of the wooden roadway)."
The first seven photos show the tower on the Oklahoma side of the river.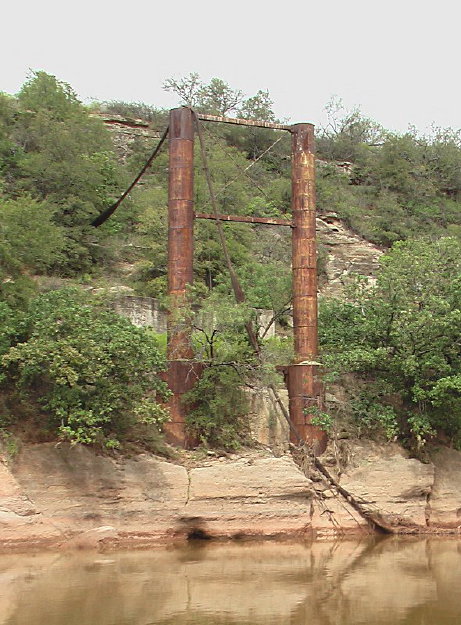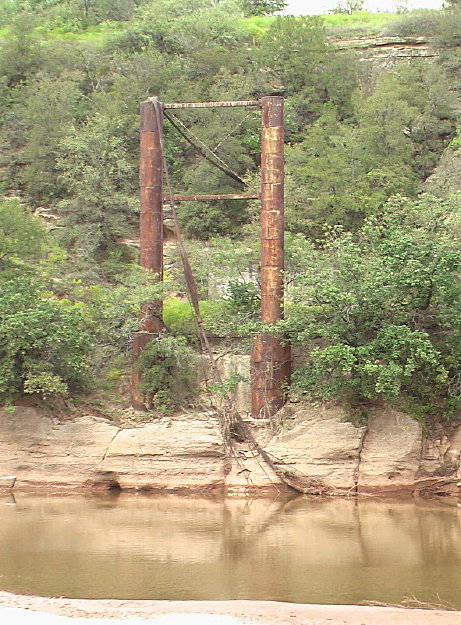 "The present-day toll collectors."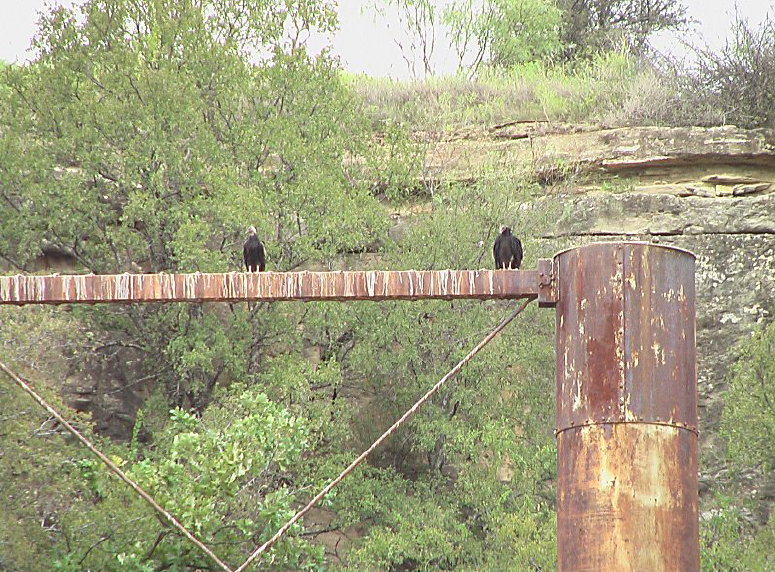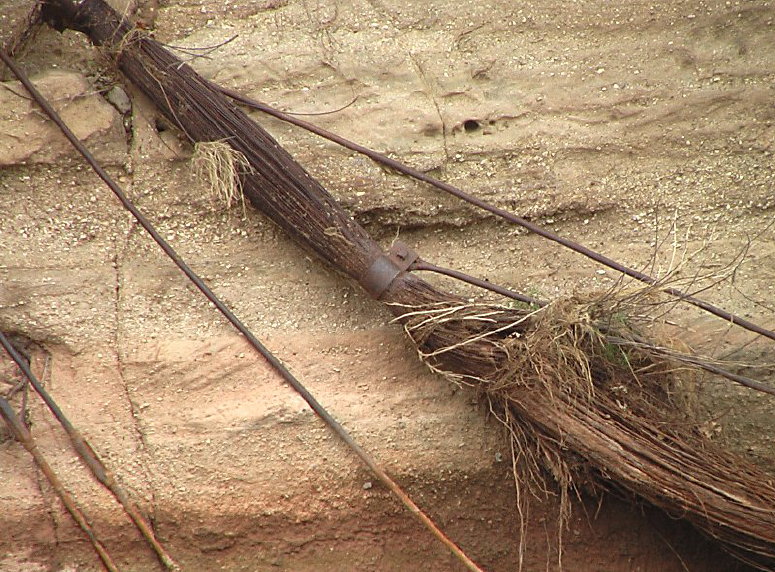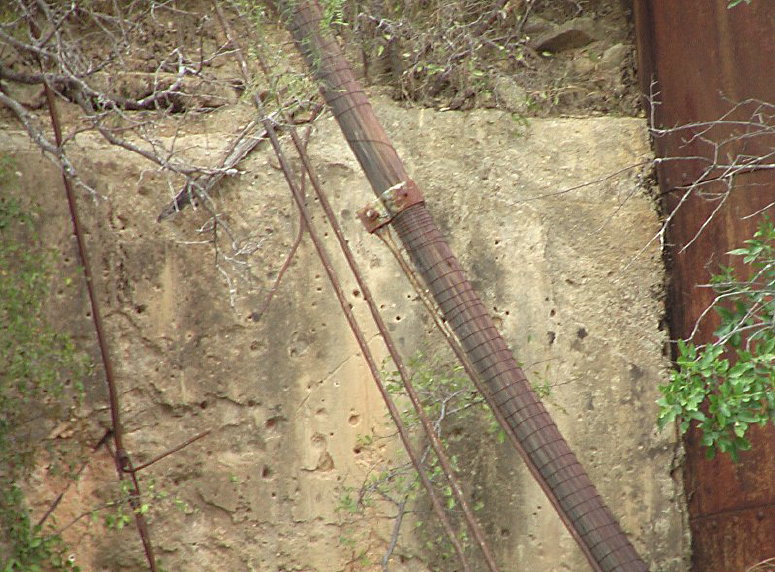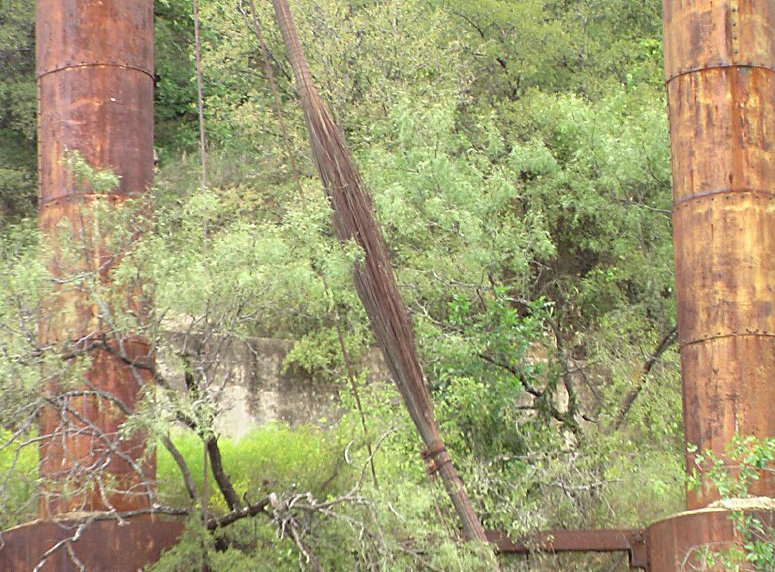 The remaining photos show the remains of the toppled Texas-side tower. Tony writes: "In a rancher's pasture, adjacent to a now inaccessible stretch of what the locals call the 'Burned Out Bridge Road,' lie these remains. This is about 700-800 feet away from standing columns."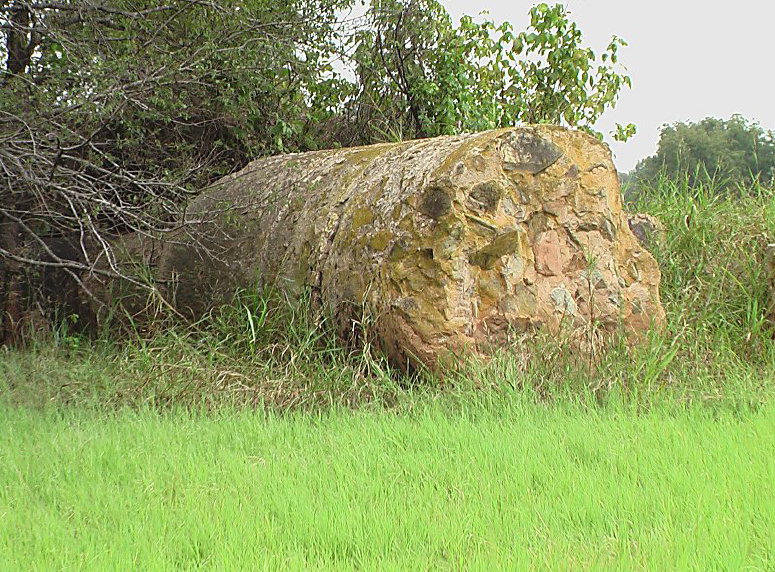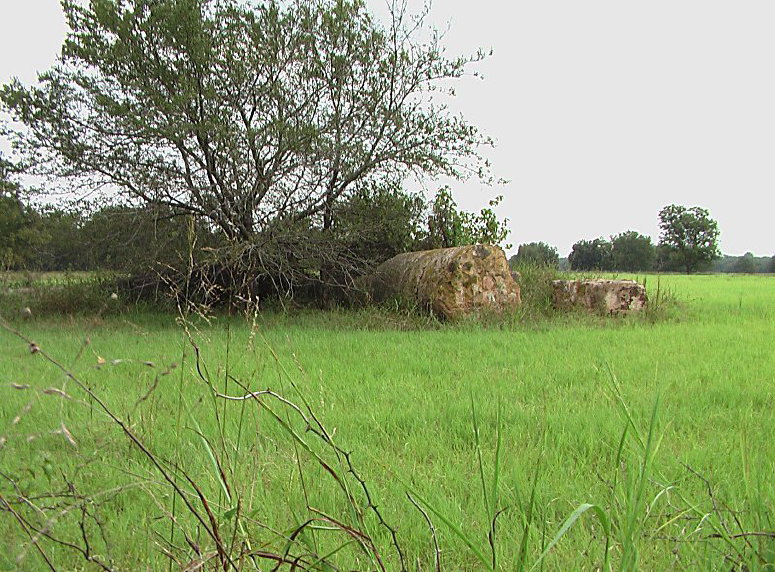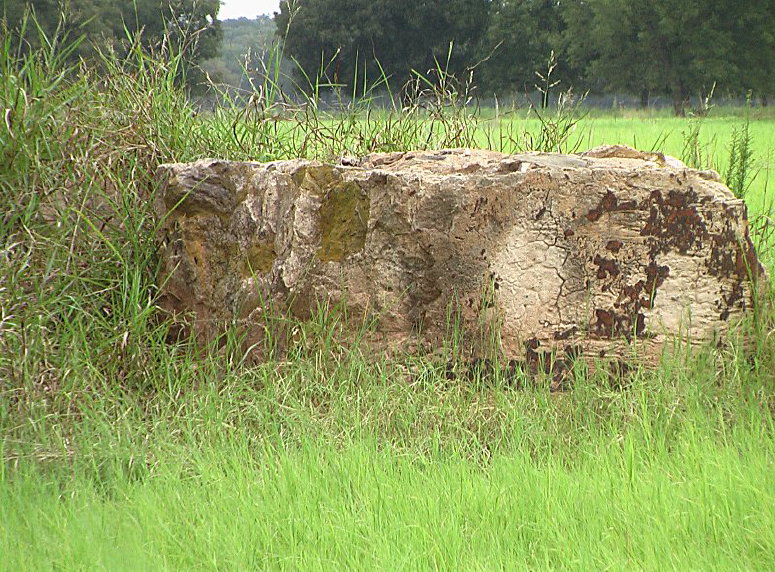 "Looks like some of the old iron is still wrapped around the concrete."