---
Androscoggin River - Brunswick and Topsham, Maine, USA
All photos by Steven Smith. Please do not reuse without permission. Steven's comments accompany the photos.
"Looking toward Topsham. With no stiffening truss, the bridge is quite limber. This jogger really shook the deck, challenging the anti-shake feature in my little camera."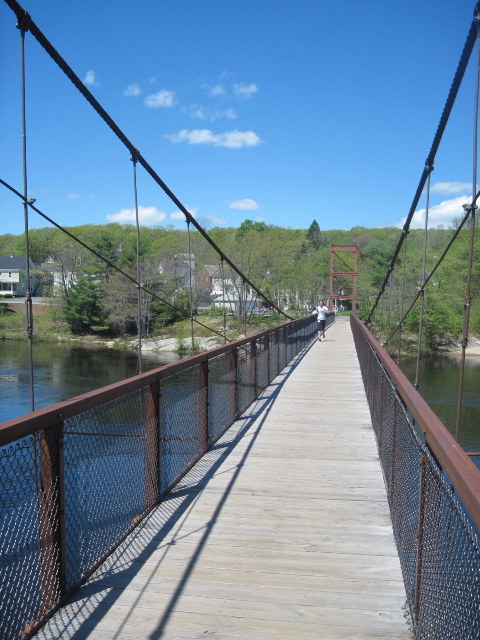 "Walkway bricks with donor names, Topsham end."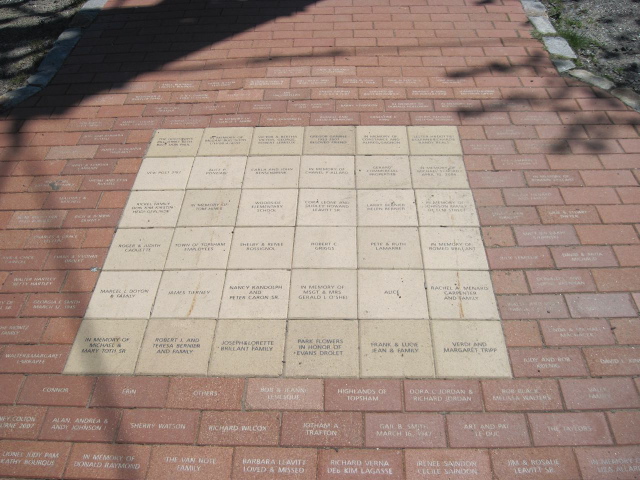 "Commemorative tablet, Topsham end. Perhaps "Bobbing Bridge" would better describe it, although it probably does swing in a side wind."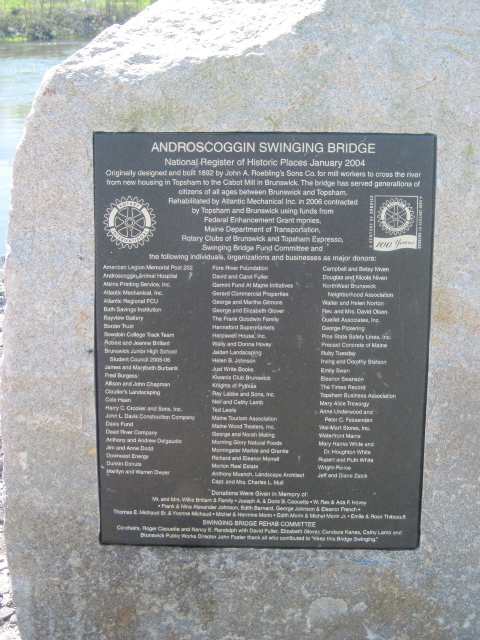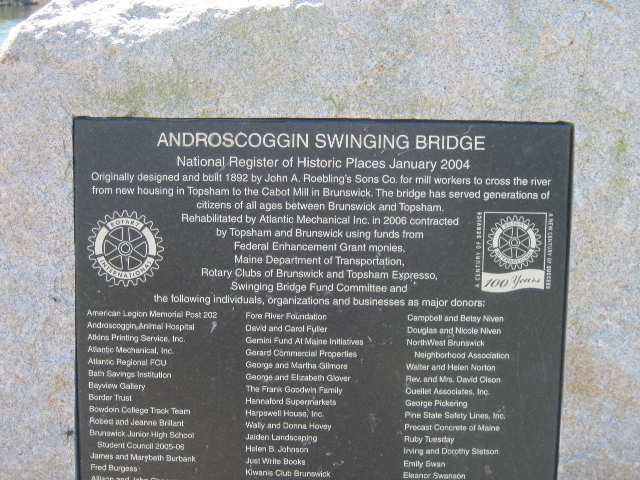 "Cable anchorages, Topsham end."
"Underside of deck, from Topsham end, showing lateral bracing."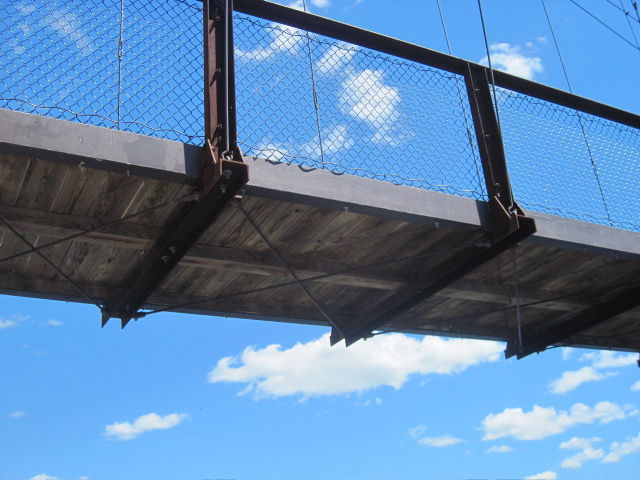 "Topsham tower, 3/4 view."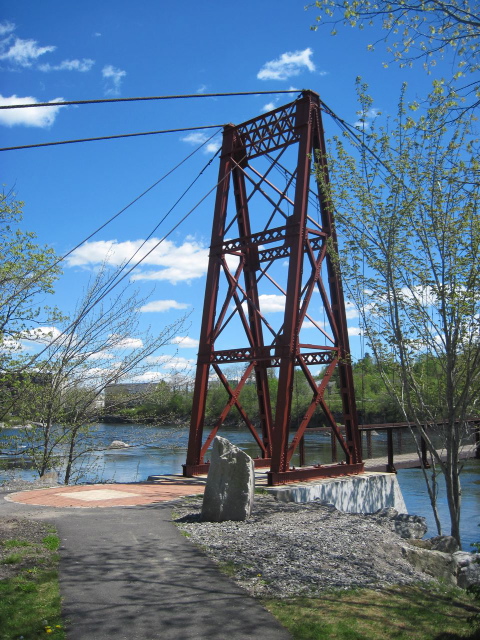 "Mounting of Topsham tower to pier."