---
Fraser River - Lillooet, British Columbia, Canada
All photos by Patrick S. O'Donnell. Please do not reuse without permission. This is one of two large British Columbia suspension bridges built by Waddell & Harrington 1913-1914. The other is at Gang Ranch. The Lillooet bridge has an interesting system of stabilizing cables. Patrick notes, "four large timber baskets (one at each tower leg) that contain concrete slabs used as weights to provide tension on the sway cables."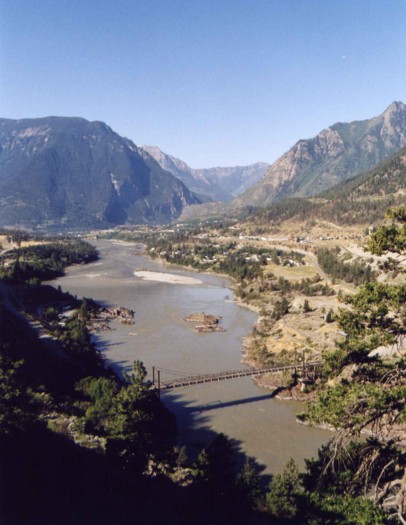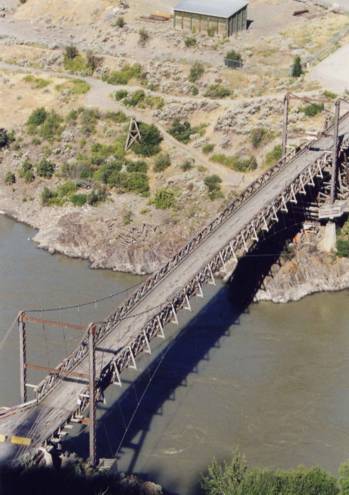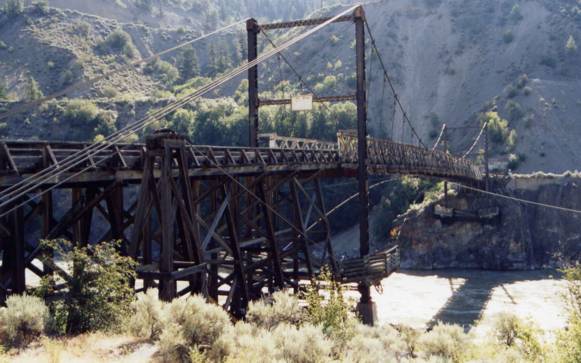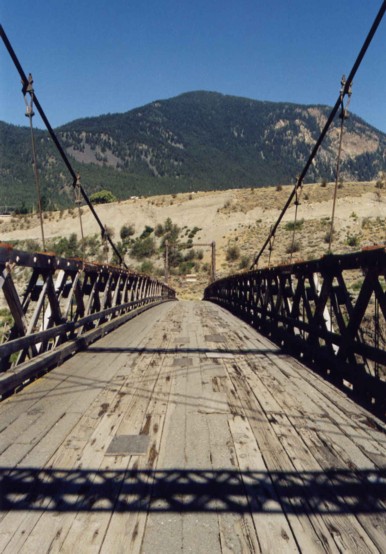 A saddle for one of the sway cables.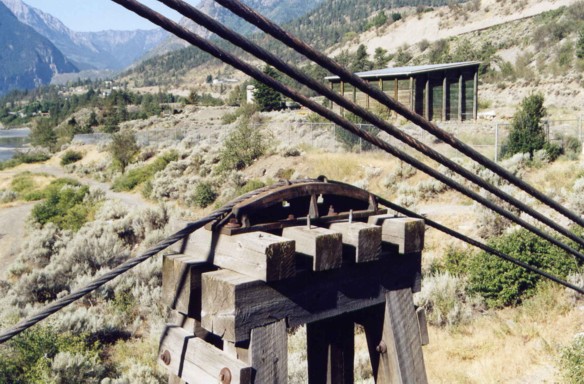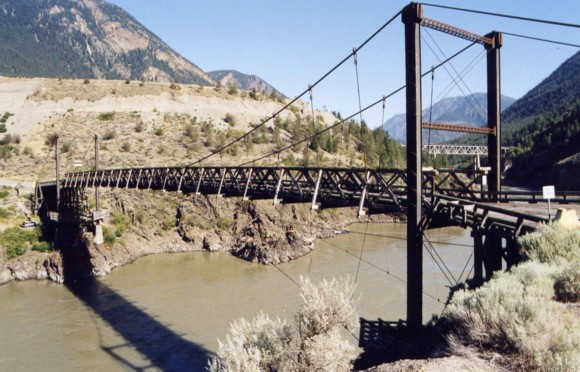 A close-up of one of the baskets.