---
Dworshak Reservoir - Orofino vicinity, Idaho, USA
All photos by Patrick S. O'Donnell. Please do not reuse without permission. The Idaho Public Television web site describes this bridge as "lonely yet enormous." Patrick only saw two cars use the bridge while he was there.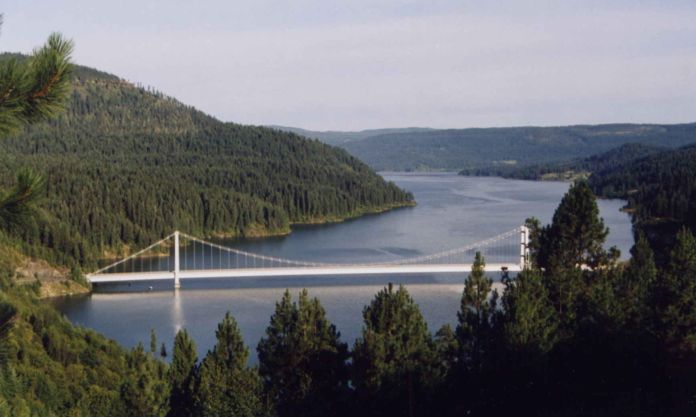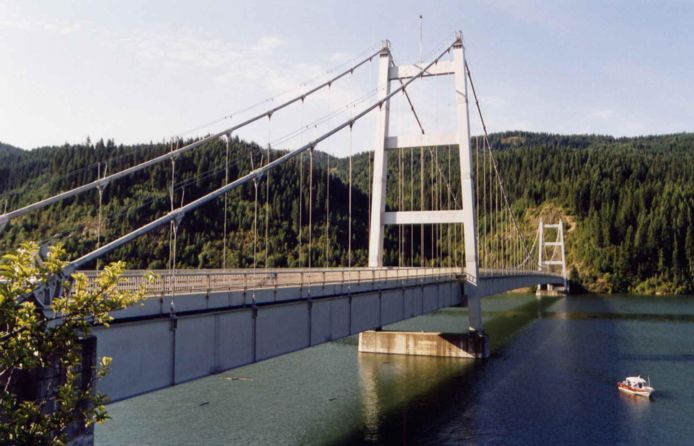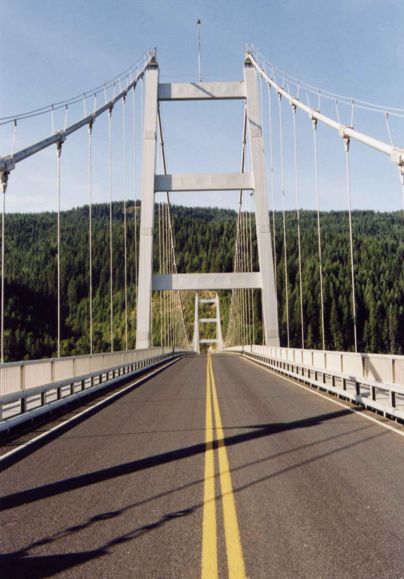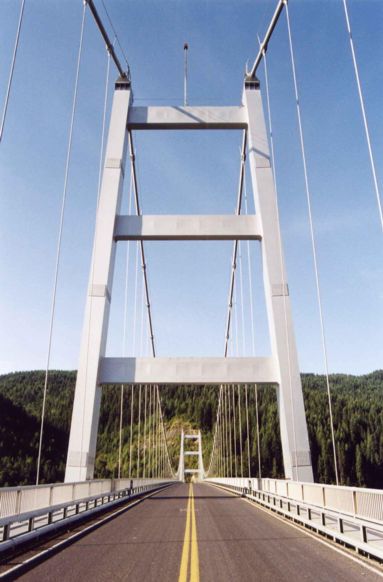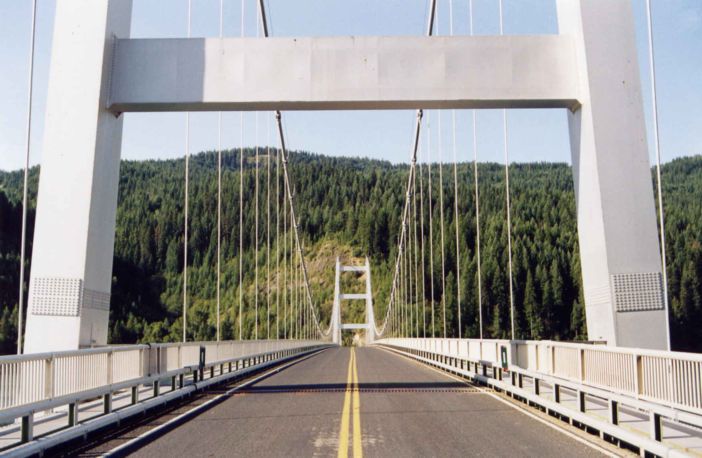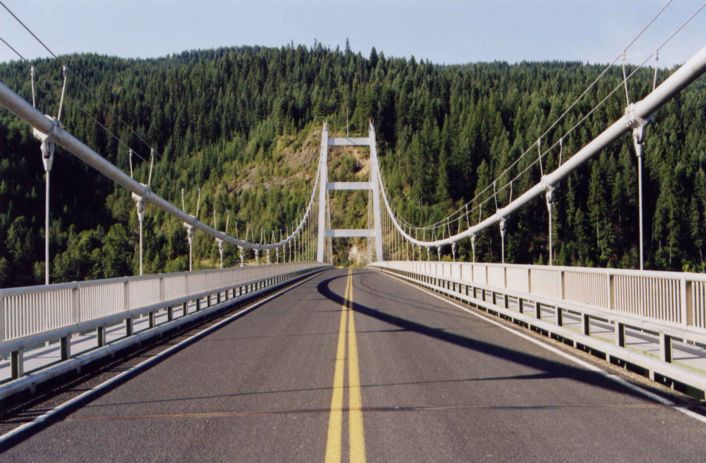 Patrick was determined to get a better view of the bridge and beautiful surroundings.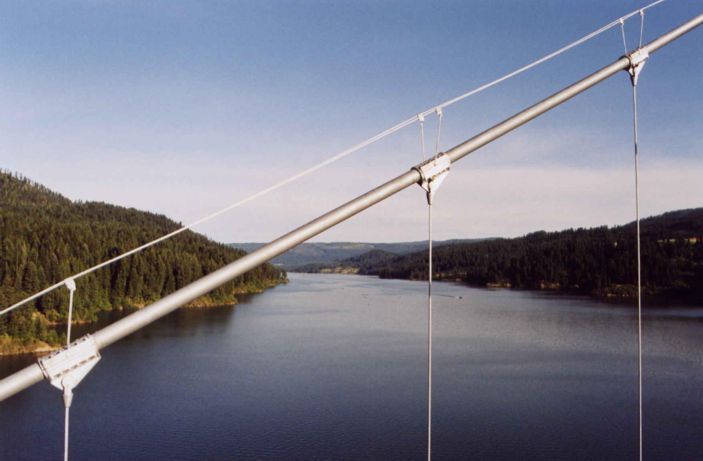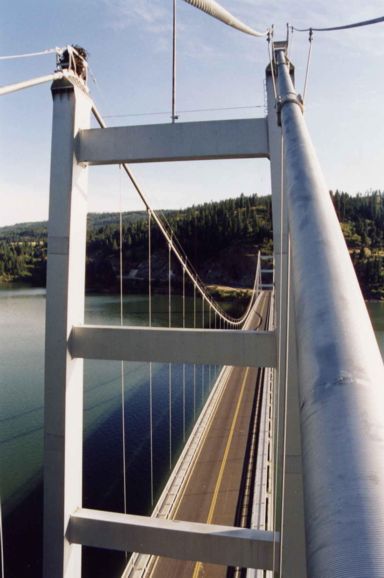 The towers are only 140 feet tall, but the reservoir is over 500 feet deep at center span.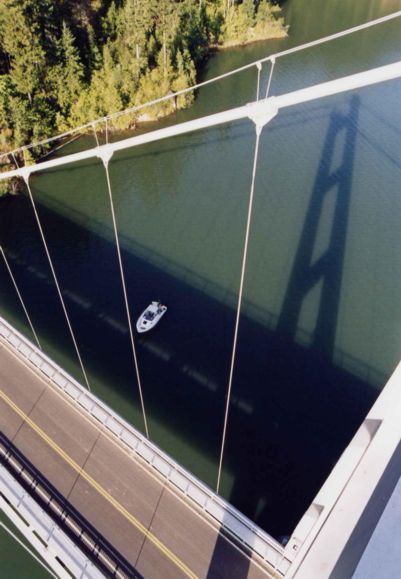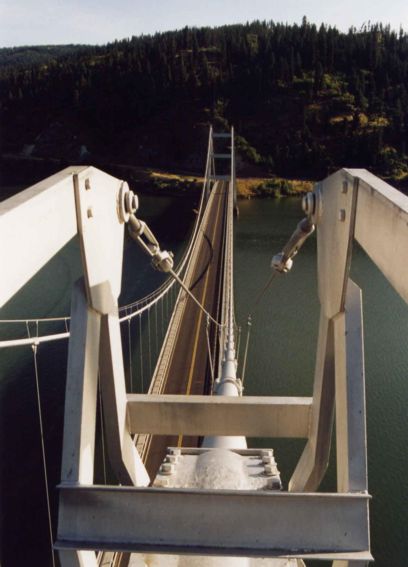 That's a large nest atop the tower's cable saddle.